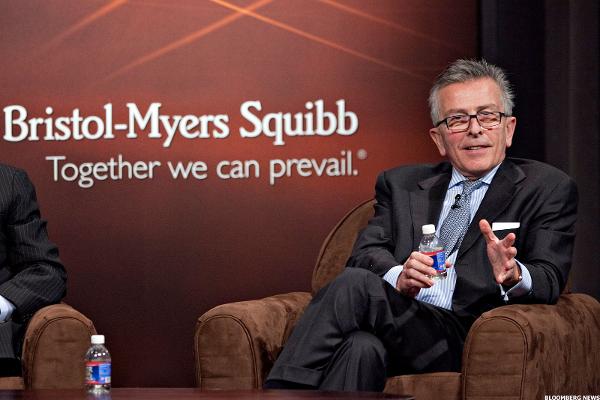 NEW YORK (TheStreet) -- Shares of Bristol-Myers Squibb (BMY) closed down 16% to $63.28 on heavy trading volume Friday following the failure of the company's long-anticipated lung cancer drug Opdivo in a late-stage clinical trial.
The drug didn't meet its primary endpoint of progression-free survival in patients with previously untreated advanced lung cancer.
Analysts at Morgan Stanley downgraded Bristol-Myers stock to "equal weight" from "overweight" today after the news. The firm also slashed its price target to $63 from $81 on...
More