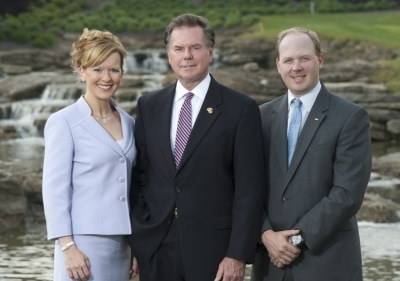 Sara Botkin is a Wall Street survivor, both literally and figuratively.
The president of McMurry, Pa.-based Botkin Family Wealth Management was in the lobby of the World Trade Center on her way to work on the 105th floor of the South Tower on Sept. 11, 2001 when the first plane struck.
The $200 million family team's move away from its brokerage home of seven years and to Private Advisor Group, an LPL Financial super-OSJ, began in December when Morgan Stanley inserted itself into their efforts to help clients refinance their homes. Morgan Stanley presented them with a dual-employment contract with the firm's bank, in addition to their existing employment contract with the broker-dealer. See: Schwab tells the SEC its robo-advisor has a 30 basis-point fee and big-time cash allocations held by Schwab Bank.
Accustomed to life as a employee of a big corporation where you sign papers because the alternative is to find a new career, the Botkins dutifully put ink to paper.
"We thought, 'no big deal' at the time," Sara Botkin says.
But they discovered afterwards that dealings with other banking institutions had consequences.
"We learned that it became a fireable offense to refer clients to other banks," she says.