Microsoft announced its latest tablet competitor today, with the Surface Pro 4 unveiled at its Windows 10 device launch in New York. This new release will be expected to both claw back some market share from Apple Inc. (NASDAQ:AAPL) and its iPad range, as well as revitalizing a tablet niche that has demonstrably diminished over the last year or so.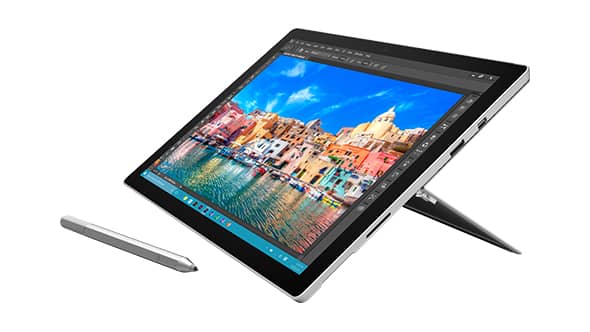 This tablet release will certainly play an important role in the future of Microsoft Corporation (NASDAQ:MSFT), as the software giant continues to attempt to diversify its revenue streams. While Windows remains an incredibly important product for Microsoft, it has been necessary for the corporation to expand into other avenues as the computing landscape becomes more complex. The Surface Pro range is thus central in a more hardware-focused Microsoft, and the company founded by Bill Gates will be looking for the Surface Pro 4 to establish a strong following in the tablet marketplace.
The Surface Pro 4 certainly has some impressive specs, and will doubtless attract plenty of consumers in this niche. The general anticipation ahead of the release of the Surface Pro 4 is that it would be very much business-focused. Certainly this is a characteristic of the recent Apple iPad Pro release, and it seems that Microsoft has similarly ensured that the Surface Pro 4 is a serious productivity device.
Surface Pro 4 display
Central to the Surface Pro 4, as with any tablet, is its display, and the 12.3-inch screen is...
More