After overnight strength in oil (post-Yemen) and bonds and gold (and weakness in stocks), the last few minutes have seen some of this reverse as chatter crosses the wire of the death of top Houthi leadership in Yemen. Oil prices are tumbling, the dollar is surging, and bond yields are spiking. Stocks are starting to creep off the lows...
Arabiya reports that top Houthi leadership Abdulkhaliq al-Houthi, Yousuf al-Madani, and Yousuf al-Fishi were killed http://t.co/9APWCPmf5T

— zerohedge (@zerohedge)

https://twitter.com/zerohedge/status/581069547911823360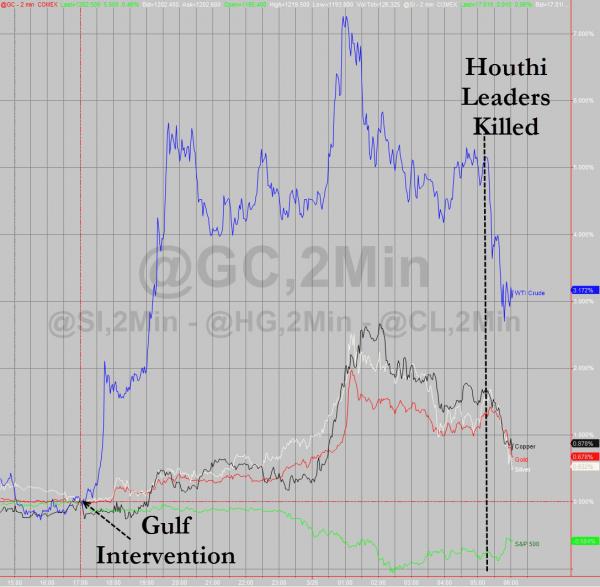 Crude fading Yemen bounce...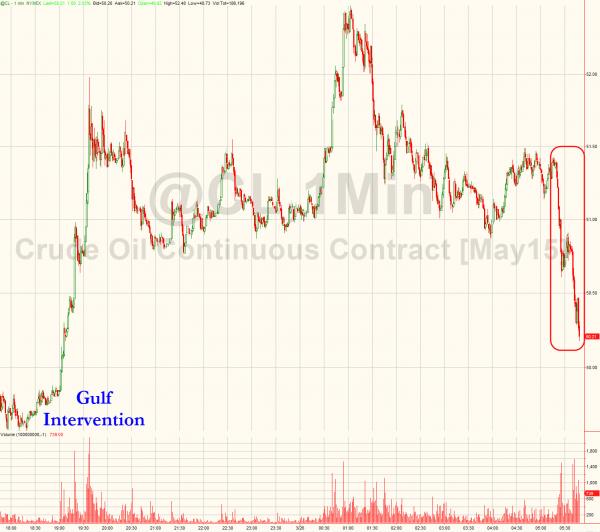 Stock futures are bouncing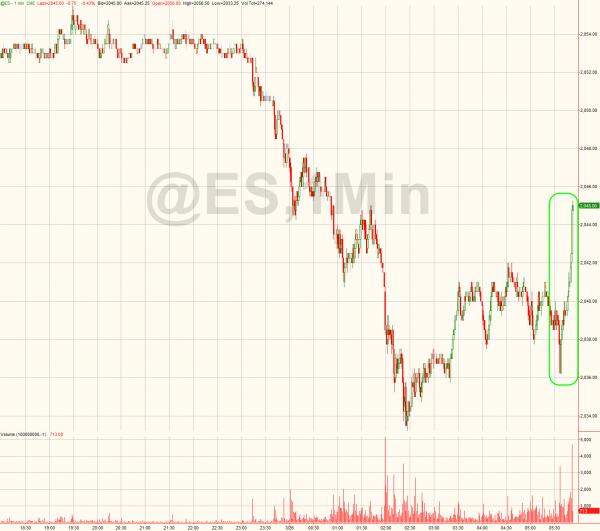 Bond yields and dollar jump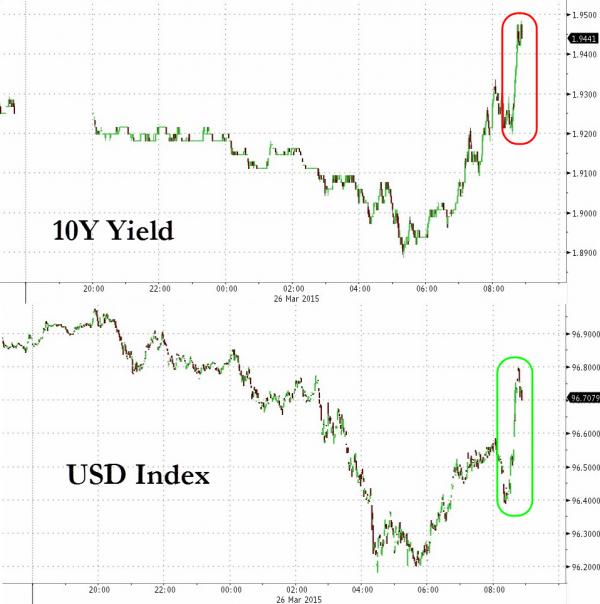 How long will this bounce last?