After 3 days of magical buying on no volume after hevay volume dumps, this seemed appropriate... "if you don't buy the dip, then you are a f##king idiot"
First things first... Fed Funds Futures prices tumbled (implying a big shift higher in rates expectations)...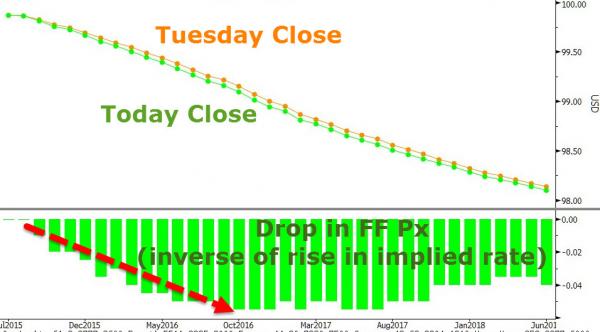 Chinese stocks plunged overnight as no late-day rescue arrived...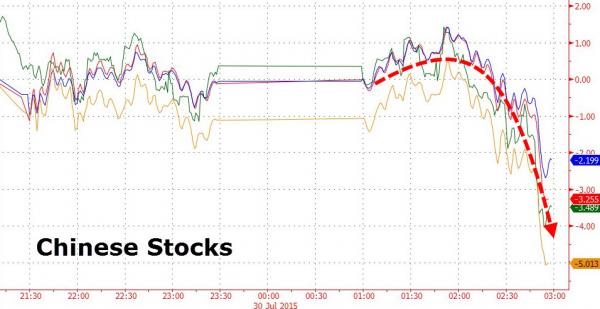 But more importantly in the US, another day, another opening dip, and another melt-up V-Shaped Recovery...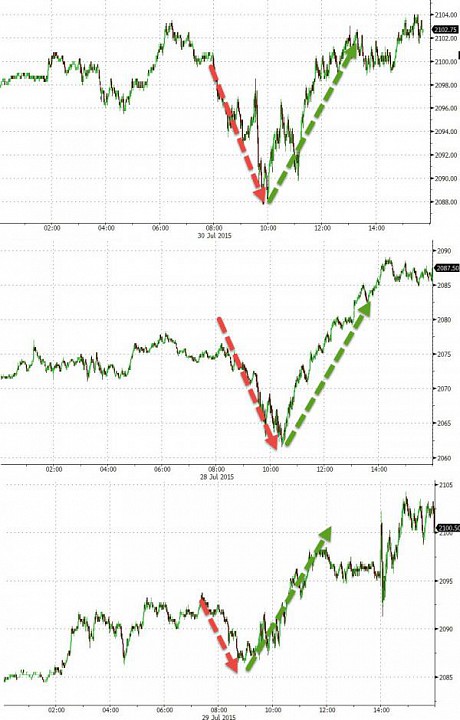 Stocks and bonds decoupled again today...once again triggered as Europe closed...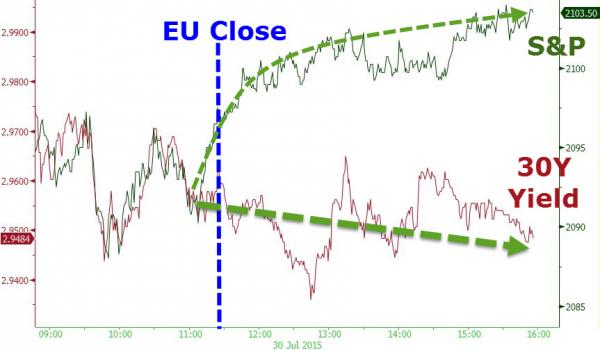 But despite the best efforts of JPY and VIX, stocks were mixed by the close...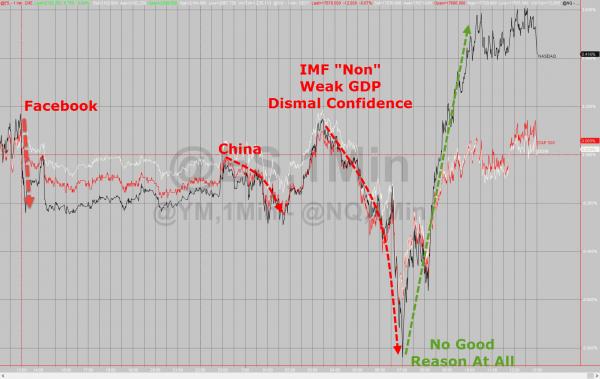 With cash indices ending with Trannies red and Nasdaq the winner (even with AAPL lower)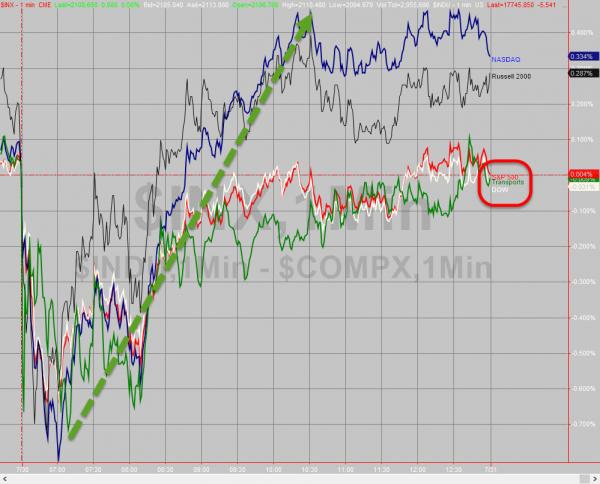 On the week, Trannies remain the biggest gainer and Small Caps the least...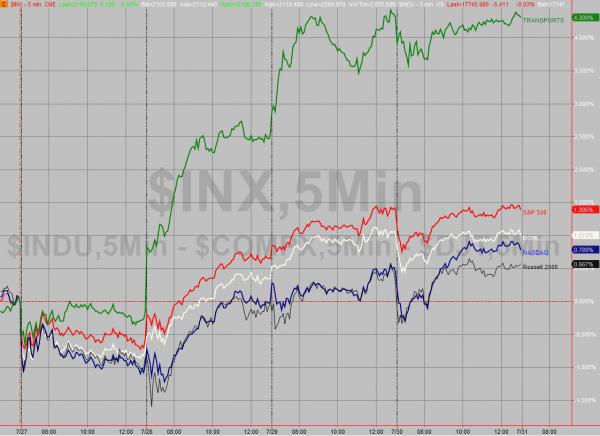 Faceplant...machines did their best to anchor FB around VWAP all day...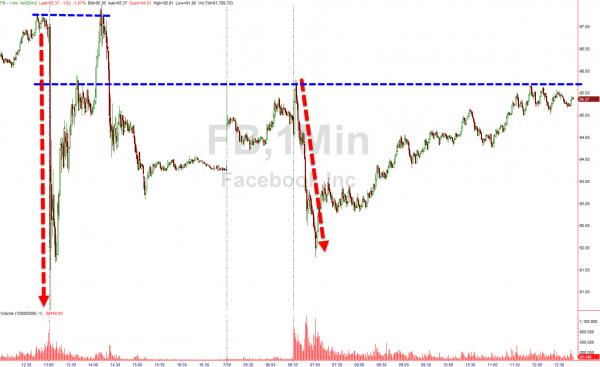 It's all about the MOMO...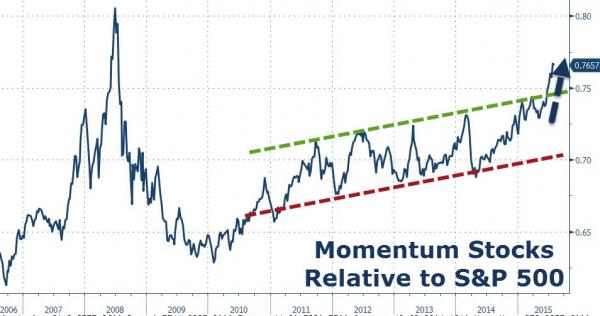 h/t JC O'Hara at FBN Securities
Away from stocks, Bonds rallied notably with yields tumbling into the red for the week... (notice the considerable flattening post-GDP)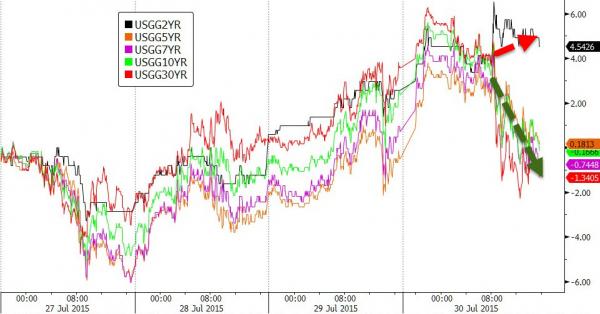 The US Dollar surged higher - enabling JPY carry to save the day in stocks and driving EUR back down to a 1.08 handle (following The IMF's "non" to Greece)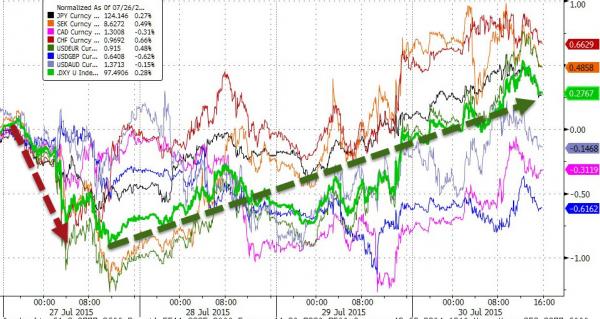 Dollar strength took the shine off commodities with crude and copper fading...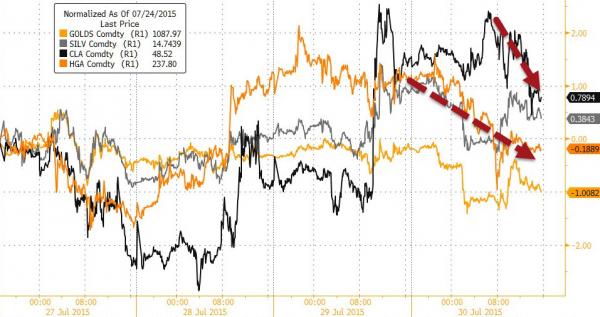 As Gold was clubbed overnight once again...and ramped when The IMF said "Non" to Greece...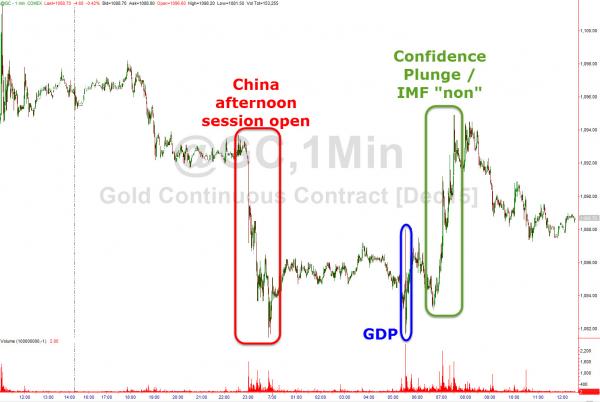 And Crude lost some of yesterday's squeeze higher...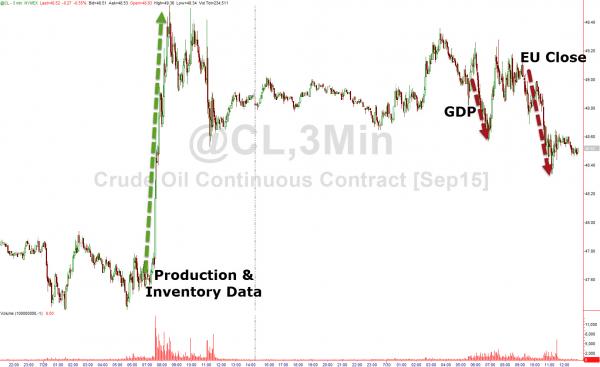 Charts: Bloomberg