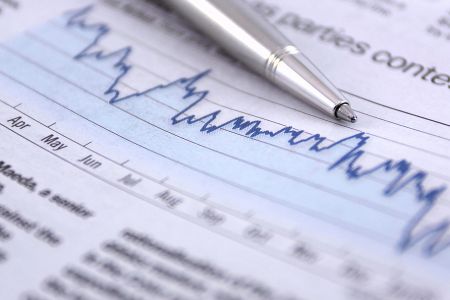 S&P 500 Index diverging from global equity benchmarks and US treasury yields – something has to give.
**NEW** As part of the ongoing process to offer new and up-to-date information regarding seasonal and technical investing, we are adding a section to the daily reports that details the stocks that are entering their period of seasonal strength, based on average historical start dates.   Stocks highlighted are for information purposes only and should not be considered as advice to purchase or to sell mentioned securities.   As always, the use of technical and fundamental analysis is encouraged in order to fine tune entry and exit points to average seasonal trends.
Stocks Entering Period of Seasonal Strength Today: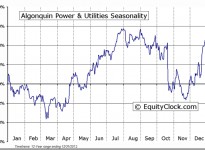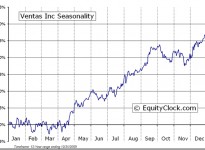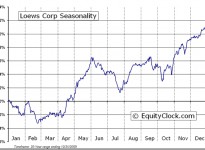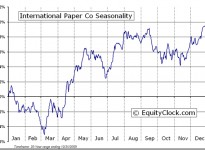 The Markets
Cracks emerged in US equity benchmarks on Thursday as stocks took a swift swing lower, led by financials.  The S&P 500 Index briefly broke below its 20-day moving average, a level that we've discussed exhaustively throughout the rebound rally from the February lows; the benchmark ended at this level at the closing bell.  The large-cap benchmark is arguably playing catch-up to some of the negative moves realized amongst equity indices in Japan and Europe over the past couple of weeks; while benchmarks around the world have seemingly rolled over, benchmarks in the US have managed to stay afloat.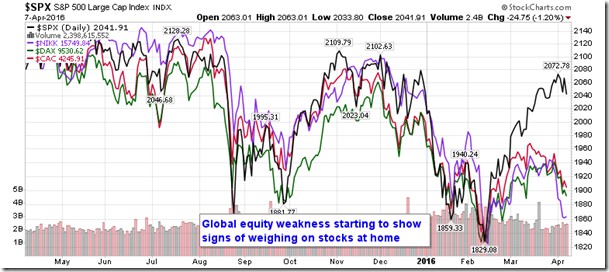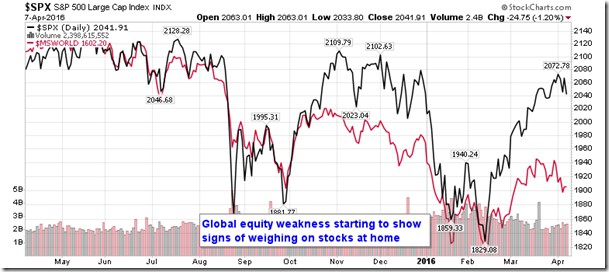 But the divergence with the S&P 500 Index hasn't been restricted to other equity markets.   US treasury yields have also rolled over, trading back down to the lows of the year and diverging from the direction of the US equity market.  With bond and equity markets betting in opposite directions, something has to give.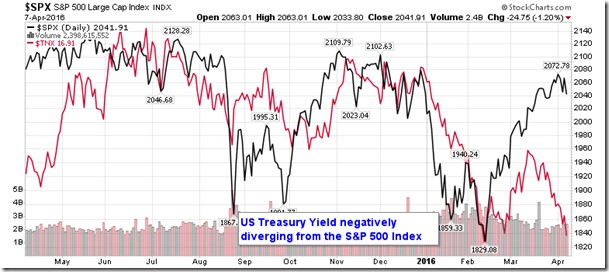 On the economic front, the weekly report on jobless claims was released.  The headline print indicated that initial claims declined by 3.3% to 267,000, holding around the lows of the past year.  Stripping out seasonal adjustments, initial claims actually rose by 4.4%, rising slightly above the average trend in what has become a typical event following the Good Friday/Easter holiday.  Continued claims, which lag by a week, continue to trend below the seasonal pace, suggesting a healthy labour market.  The trend lower in claims typically continues through the spring as a result of the pickup in summer hiring.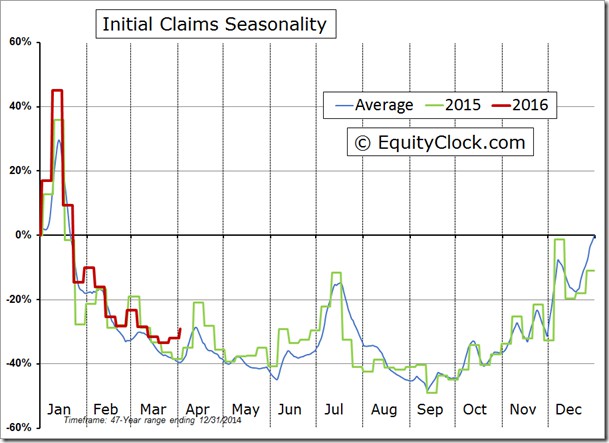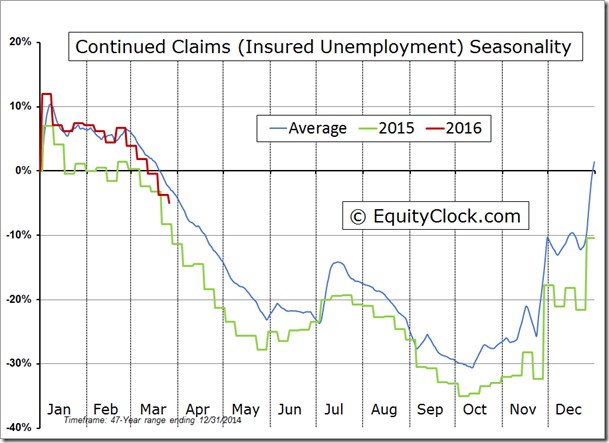 Sentiment on Thursday, as gauged by the put-call ratio, ended bearish at 1.02.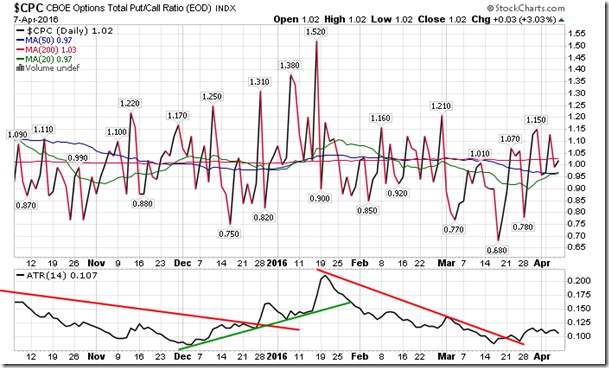 Seasonal charts of companies reporting earnings today:
No significant earnings reports expected
S&P 500 Index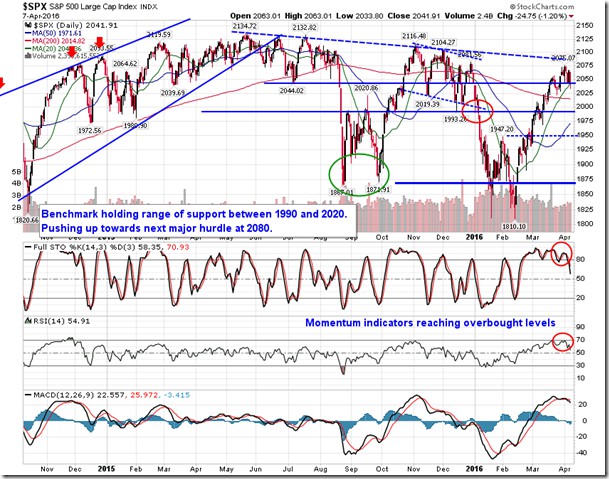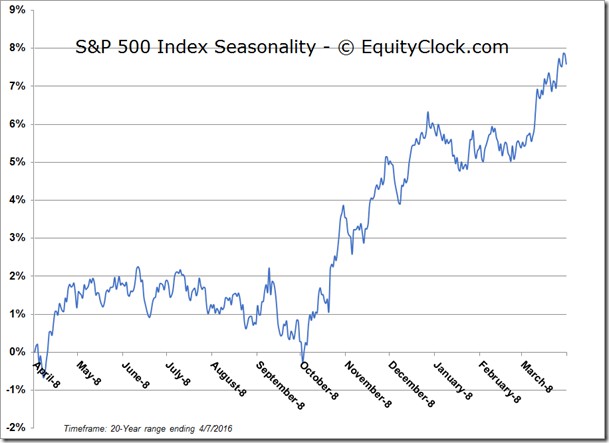 TSE Composite