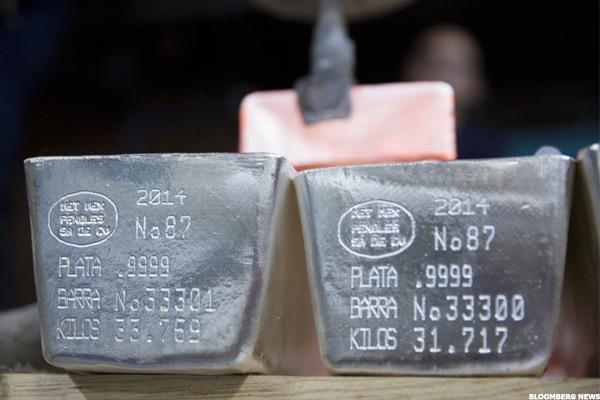 NEW YORK (TheStreet) -- Shares of First Majestic Silver (AG) were rising in mid-afternoon trading on Friday as silver prices advanced.
For December delivery, silver was gaining 2.25% to $19.37 per ounce on the COMEX this afternoon.
The price of the metal was jumping this afternoon after U.S. jobs growth was below analysts' projections, which reduced the probability of an interest rate increase this month, Reuters reports.
Metals such as gold and silver are non-interest paying and have difficulty competing with assets that bear a yield when interest rates are raised.
The U.S. a>
More