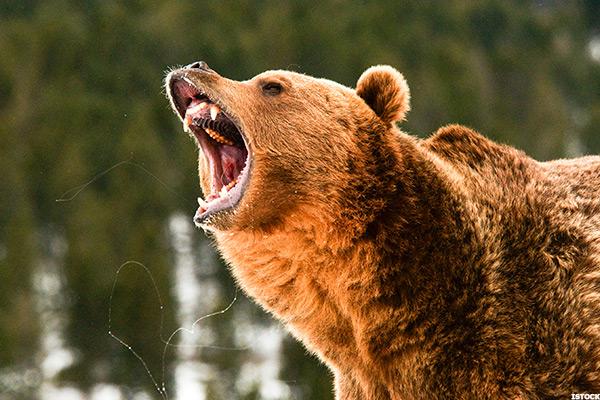 Corbus Pharmaceuticals (CRBP) is the top-performing biotech stock of the year but it's headed for a big fall.
Says who? My most reliable and skeptical healthcare investor source says so. I can't share this fund manager's identity with you, but you've read his accurate biotech bear calls before in my columns. Most recently, he was short Mast Therapeutics, CytRx, Immunomedics, NewLink Genetics, Chiasma and Celldex Therapeutics before they all blew up.
Now, he's short Corbus. Resunab, the only drug in Corbus' research pipeline, doesn't work, he says. The drug is a zero, but you wouldn't know that based on bullish analyst reports and a stock price that has gone from $1.50 per share in January to almost $10 per share earlier this month. Corbus shares closed Monday at $8.90, giving the company a market value of $390 million.
The market is acting like resunab is a real drug, which is why my investor source is short Corbus. He says he knows better. The verdict comes later this quarter when Corbus announces top-line results from a mid-stage clinical trial of resunab.
JUST UPDATED – TheStreet's Biotech Bible! Before you invest one single dime in any biotech stock you have got to KNOW WHAT YOU ARE BUYING! Get THE most comprehensive text covering the 186 biotech companies that have gone public since 2013! There's nothing else like it for digging into this highly speculative group of stocks. Grab a FREE copy today!
Every stock has a bull and bear thesis. Unfortunately, investors pay too much attention to the former and too little time understanding the latter. Drug development is a super-risky business, so it's vital to know what could go wrong with your favorite biotech stock.
I'm turning over the remainder of this column to my investor source. In his own words, he'll explain the bear thesis on Corbus and why he predicts the upcoming resunab clinical trials results will be a failure. Again, he's short Corbus.
Corbus Pharmaceuticals' lead drug is resunab. It's derived from marijuana, though synthesized chemically, designed to hit the CB2...
More