In the latest development, several Apple Inc. (NASDAQ: AAPL ) suppliers, namely, Compal, Hon Hai Precision, Pegatron and Wistron, have reportedly joined the Cupertino-based tech giant in its legal fight against chipmaker QUALCOMM Inc. (NASDAQ: QCOM ).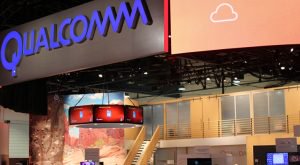 Source:
Per media reports, Apple's suppliers have filed a lawsuit in the U.S. District Court for the Southern District of California, accusing Qualcomm of "violating" two sections of the Sherman Act, part of the U.S Antitrust Law. They have claimed that Qualcomm continues to extract additional licensing money over assembling of iPhones.
The lawsuit is a retort to Qualcomm's lawsuit filed in May this year, in which, the company had accused the four suppliers of holding its royalties/license fees on Apple's insistence. Back then, Qualcomm's president had said "despite Apple's claims against Qualcomm, Apple suppliers remain contractually obligated to pay royalties to Qualcomm under their license agreements with us, including for sales of iPhones to Apple."
The Story So Far
The Apple-Qualcomm dispute started in January this year when Qualcomm was dragged to court by Apple in a $1 billion lawsuit related to licensing royalty payments. In the suit filed, Apple had accused Qualcomm of overcharging for chips and refusing to pay some $1 billion in rebates.
Later on, Apple also asked its manufacturing partners - Foxconn, Pegatron, Wistron and Compal Electronics - to stop paying Qualcomm and...
More