The pound has been particularly strong this week. GBP/USD was able to close the 4/30 session after making a new high on the year around 1.69.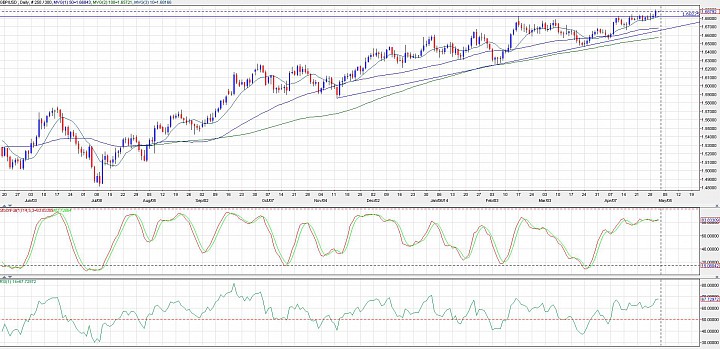 (gbpusd daily chart, 4/30)
It will take some major USD-strength to reverse this uptrend which has 1.70 and the 1.7040, 2009-high in sight. There could be some consolidation in the intra-session basis as the oscillators on the daily chart pushes to overbought levels.
The current rally is coming off a 2-week consolidation that has support at 1.6762. A break below 1.6760 and a break below a rising trendline that goes back to 1.6456, the March low, would introduce some bearish correction/consolidation scenario. Otherwise, the trend is up, and the 1.70, 1.7040. Above 1.7050, we would be at levels not seen since 2008.