Technology sector earnings will be in full swing this week. After a packed Tuesday, when about 53 S&P 500 companies are scheduled to report including Apple Inc AAPL, Akamai Technologies AKAM and Twitter TWTR, the middle of the week will have Facebook Inc. FB reporting results after the markets close on Apr 27 along with PayPal Holdings, Inc. PYPL, and followed by VeriSign Inc. VRSN on Apr 28.
The last week ended on a disappointing note for the sector with both tech behemoths Alphabet Inc. GOOGL and Microsoft Corp MSFT missing estimates, in stark contrast to the general trend witnessed this earnings season, wherein low expectations have provided an easy-to-beat hurdle for most companies. The sector so far has had a mediocre run with total earnings of the companies, representing 49.6% of the sector's total market capitalization in the S&P 500 index, down 6% on 1% lower revenues.
Let's take a look at how Facebook and other Internet stocks are poised ahead of their scheduled announcements.
Akamai Technologies: Cambridge-based Akamai Technologies, a global provider of content delivery network (CDN) and cloud infrastructure services, has been in murky waters for some time now owing to the weakness in its Media delivery business. Moreover, this time, the company has lost two of its large customers, Apple and Netflix, which is expected to have some negative impact on its financials. Moreover, Akamai has an Earnings ESP of -1.96% with a Zacks Rank #4 (Sell). Nonetheless, a new organizational structure and rising demand for mobile Internet are positives for the company. (Read: Akamai to Report Q1 Earnings: Will it Miss this Time?).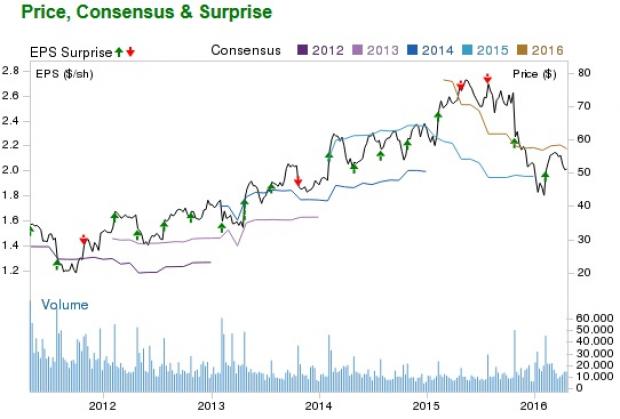 Facebook: After outstanding results in the preceding earnings season, investors expect another fabulous quarter from the social media giant. Online and mobile advertising along with Instagram ads and user growth numbers will be areas of focus. Moreover, CEO Mark Zuckerberg outlined a sci-fi future for the company at the F8 developers' conference, making his vision of transforming Facebook into something bigger than just a social media platform crystal clear. The 10-year strategy will definitely impact long term (positive or negative, remains to be seen) results but for the near-term, (read the first quarter results), the company's  ESP of -2.27 combined with a Zacks Rank #2 (Buy) makes it difficult to predict an earnings beat. (Read: Can Facebook Keep its Earnings Streak Alive in Q1?).
PayPal Holdings: PayPal, one of the leading names in online payment, reportedly had over 175 million active accounts at the end of 2015. PayPal is focusing on its core capabilities and is operating with greater flexibility for success in the digital payments space. Its foray into mobile payments with the Braintree acquisition and its One Touch system reflects the same. However, intensifying competition in the payments -- especially mobile -- space can be a headwind for the company. Currently, PayPal's Earnings ESP of +3.33% when combined with a Zacks Rank #2  makes us reasonably confident of an earnings beat this quarter. However, earlier our model didn't predict a beat. (Read: PayPal to Report Q1 Earnings: What's in the Cards?).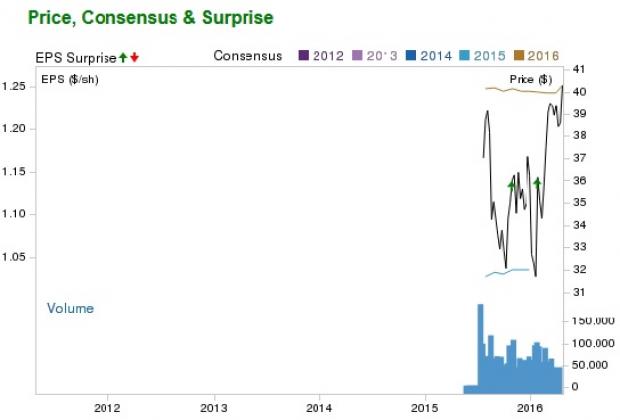 VeriSign: For Internet infrastructure assurance and domain registry services provider, VeriSign, renewal of the .com contract and price hikes for the .com and .net domain names remain primary growth drivers for the company. Moreover, there are chances of VeriSign and ICANN extending the .com Registry agreement to match the expected 10-year term of the root zone maintainer contract to guarantee stability of root operations. However, search engine adjustments on domain monetization, rising expenses and increasing competition offer considerable resistance. VeriSign at present carries a Zacks Rank #2. (Read: What's in the Cards for VeriSign in Q1 Earnings?).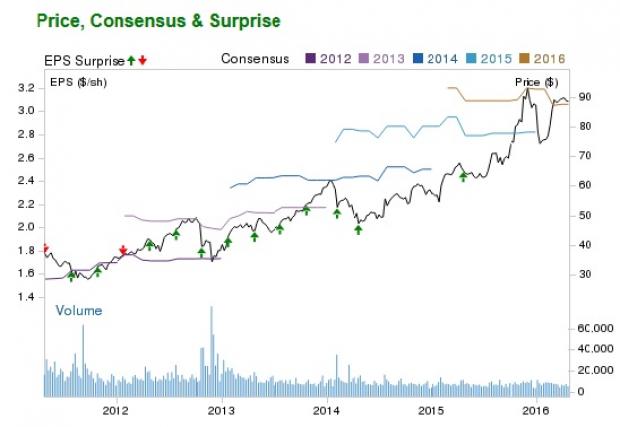 Bottom Line
Amid persisting growth challenges, technology companies are having a hard time beating estimates this quarter. The market has also been adjusting prices and expectations aren't running too high at the moment. The backdrop is favourable for companies that are about to report, given the prevalent uncertainties. Traditionally, tech sector prices have been responsive to earnings surprises and we might be in for some unexpected ones as well!
So stay Tuned! Check later on our full write-up on earnings releases of these stocks.
Want the latest recommendations from Zacks Investment Research? Today, you can download 7 Best Stocks for the Next 30 Days. Click to get this free report >>.
Want the latest recommendations from Zacks Investment Research? Today, you can download 7 Best Stocks for the Next 30 Days.
Click to get this free report
AKAMAI TECH (AKAM): Free Stock Analysis Report
VERISIGN INC (VRSN): Free Stock Analysis Report
APPLE INC (AAPL): Free Stock Analysis Report
MICROSOFT CORP (MSFT): Free Stock Analysis Report
FACEBOOK INC-A (FB): Free Stock Analysis Report
ALPHABET INC-A (GOOGL): Free Stock Analysis Report
PAYPAL HOLDINGS (PYPL): Free Stock Analysis Report
TWITTER INC (TWTR): Free Stock Analysis Report
To read this article on Zacks.com click here.
Zacks Investment Research