Admittedly it's not Mayweather-Pacquiao, but Las Vegas is buzzing ahead of tonight's rumble-in-the-jungle between Bernie and The Battle-axe. While Joe Biden remains the most notable absentee (or will he?) there are three other 'debaters' to carry water and towels for Hillary and Bernie as they drag one another left-er and left-er and more populist-er. In the pre-fight Sanders has lobbed some awkward Iraq War questions at 'hawkish' Hillary but as Clinton's 2008 campaign manager notes, "she's rolled out Latinos for Hillary, Women for Hillary, and met the leadership of Black Lives Matter; she has checked a lot of boxes walking into this debate."
It's not different this time..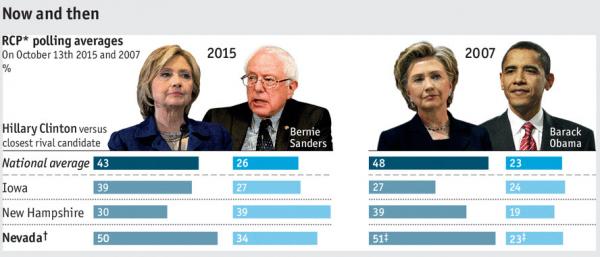 And it's getting worse...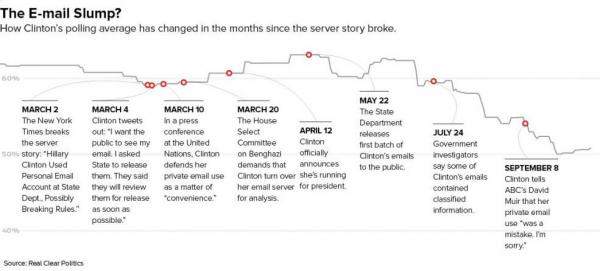 Search interest shows them neck and neck...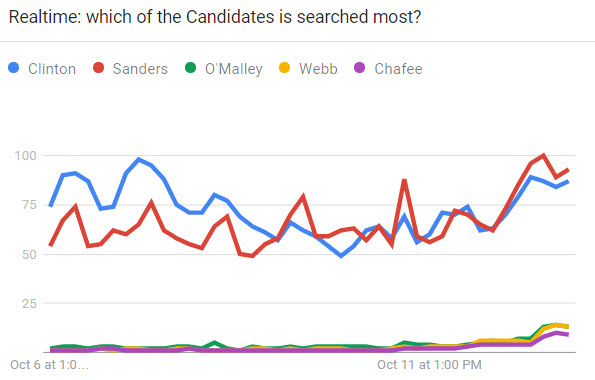 *  *  *
This seemed to sum up the pre-show rather well...
"

https://twitter.com/StreckerJosh

: The Hillary love fest on CNN is ridiculous. I feel bad for the other candidates...especially the non-criminal ones."

— Donald J. Trump (@realDonaldTrump)

https://twitter.com/realDonaldTrump/status/654086914878930945
*  *  *
Live Feed (via CNN)... (click image below for link - if embed unavailable)
USA Today offers six things to watch for during the debate...
1. Steam from the Hillary grilling
If the CNN debate moderators treat this as their chance to grill Clinton on live TV instead of carrying out an actual debate where other candidates are allotted plenty of time to make their case, "Democrats will likely be frustrated," said Pat Rynard, a former Democratic campaign staffer from Iowa.
2. The Biden shadow
Even if he's not on the stage, "Joe is a real part of the debate," said Democrat Patty Judge, a former Iowa lieutenant governor.
"Sadly," added Rynard, "in terms of the media narrative, nothing in the debate may matter if Biden announces his intentions the next day and wipes out all the coverage. Hopefully that doesn't happen, but it's near when Biden has to make a decision for ballot purposes."
3. Sanders' fidelity to fixed talking points
The liberal messenger could miss an opportunity if he expounds only a dry, policy-heavy message, Democrats said.
"He really refuses to deviate much from his economic inequality shtick on the campaign trail — which, to be fair, is a very powerful message that has gotten him far," said Rynard, who writes about presidential politics on the website Iowa Starting Line. "(But) debates tend to favor interaction and candidates quick on their toes who can give punchy responses."
4. Two debates in one
One debate will likely be a policy contest between Clinton and Sanders, both of whom have declined to stray into personal attacks, observers said.
"She will continue to move herself to the left in order to appeal to undecideds and to those who are leaning to Sanders but not firmly in his camp," Judge said of Clinton. "She will also try to continue to distance herself from the Obama administration to give herself room to take on Biden if he gets into the race."
The second debate could feature hard swings from the low-polling contenders, especially O'Malley, who has gotten increasingly personal in drawing contrasts with Clinton.
Watch for gun control, trade, banks and foreign policy to take center stage, said Michael Cheney, a professor of communication and economics at the University of Illinois at Springfield.
5. O'Malley's moment?
Many Democrats worry that Sanders' "socialist" label and Clinton's struggles with her email controversy would badly hinder them in the general election, Rynard said.
O'Malley has run a serious campaign and impressed Democrats who go see him. But he barely attracts national media coverage, and many voters haven't noticed him yet.
Cutter said: "This is the last best chance for Martin O'Malley."
O'Malley needs to pull votes from Sanders, she said. "If he doesn't distinguish himself as the person more likely to achieve results for a progressive agenda, rather than just a protest," Cutter said, "then he's out."
6. The invisible Democrats
It's now or never for Webb and Chafee, neither of whom do any real campaigning, Rynard said.
"At this point, they're just taking up space," he said.
Democrats said they're hesitant to take either candidate seriously when even low-polling GOP candidates such as Rick Santorum, Bobby Jindal and Lindsey Graham throw energy into reaching out to early state voters.
But debates are fertile ground for earning a bump in the polls, strategists noted.
"The best debaters," Sefl said, "are those who don't look like they rehearsed their one-liners thousands of times, and who know how to demonstrate command of the issues without being the annoying kid from class who always raised their hand to every question."
*  *  *
Spot The Difference...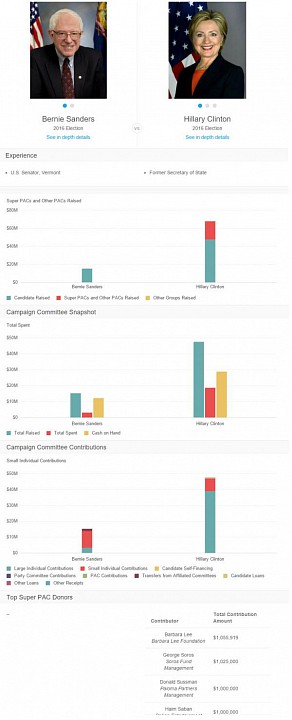 We suspect this debate will be a little "drier" than The Trump Show, so here is a Drinking Game to make it a little more enjoyable...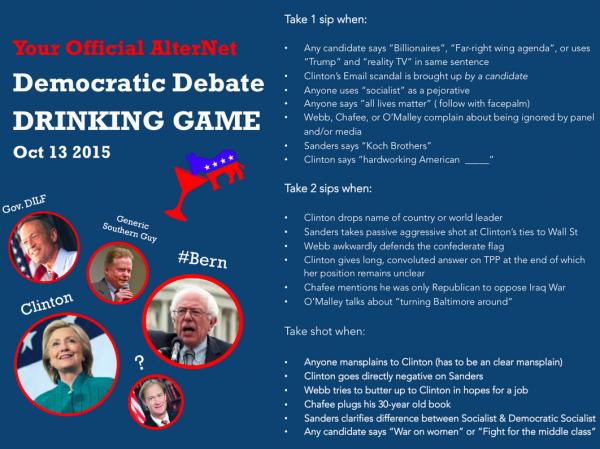 And for the kids and non-drinkers...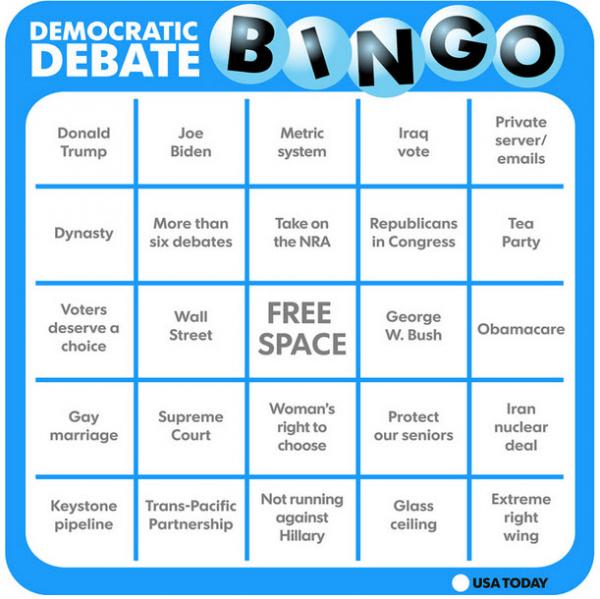 Of course - as we noted earlier - the biggest 'donkey' in the room is...