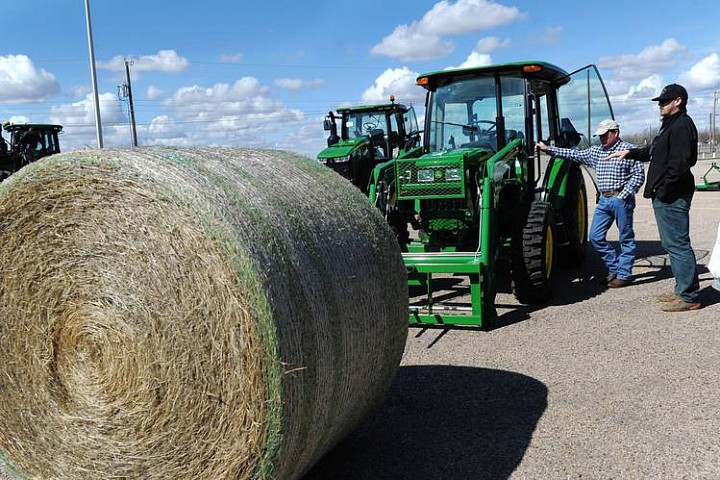 Deere DE -8.12 % & Co.'s profit fell 40% in the latest quarter as weak crop prices continued to curb farmers' appetite for new equipment, leaving U.S. dealers with a glut of used models.
Deere, the world's largest seller of tractors and harvesting combines, also trimmed its profit and sales forecasts for the year despite topping profit expectations for its July-ended fiscal third quarter.
The company predicted Friday that cash receipts from farming in the U.S., which is a key driver for equipment sales, will fall 7% this year and will likely slip again in 2016, suggesting another year of weak equipment sales. Lower crop prices brought on by record harvests in the U.S. and softening demand from overseas have cut into farmers' incomes over the past year, reducing their interest in buying new equipment.
As prices for corn, soybeans and other commodities rose steadily last decade, many farmers plowed their increased profits into new equipment, buying new tractors and combines every year or two. But when crop prices retreated, the equipment market weakened as well, leaving dealers with bulging inventories of late-model used equipment. About 80% of new equipment purchases are accompanied by trade-ins.
Dealers are active sellers of used machinery, but with farmers holding off on used equipment, dealers have been turning...
More