I posted a chart of the EUR/USD in the Charts section, but felt I should elaborate a little bit.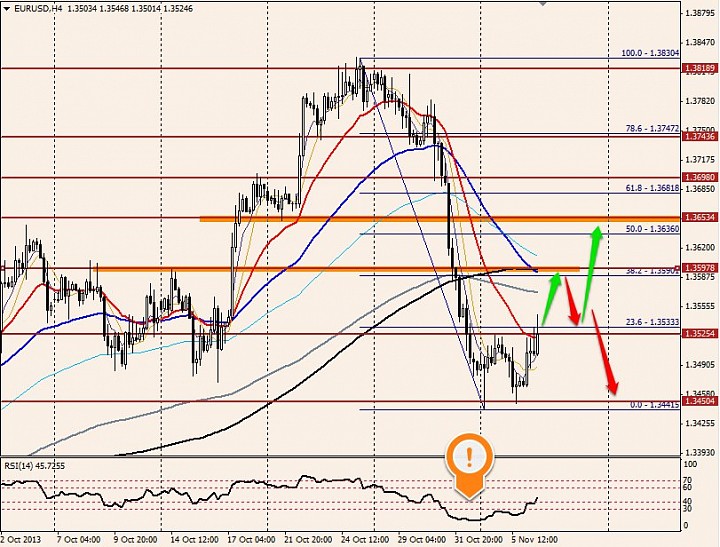 The EUR/USD saw a sharp slide after topping out above 1.38. This came amid concerns the European economy was weaker than expected and expectations that the ECB may lower interest rates in its meeting on Thursday or drop hints of another LTRO program.

This week, the pair is working its way into a nice bottoming pattern in anticipation of the ECB decision.
My idea here is that the market has already sold the news in this case, and therefore the likely scenario is that we get a "buy the rumor" reaction as the ECB will try and talk down the EUR but not take any concrete steps.

We also have a set of key macro catalysts from the US - 3Q GDP data on Thursday and the October NFP report on Friday. These two releases will be key for the perception around Fed tapering.

The USD strengthened following the last FOMC decision as the March tapering deadline may have been too far into the future.

Again, there's a chance for a "buy the rumor, sell the news" scenario here as the USD strength may be overdone.

Therefore, my idea is that we are seeing a nice bottoming action here in the pair, with RSI rounding out as well.

And, the pair will head further higher towards 1.36 or 1.3650 (both important pivots).
After the initial rally, I see a pullback back to 1.3525, at which point it will be the important test for the pair, as market participants will have to decide to extend the rally, or extend the downswing seen last week.