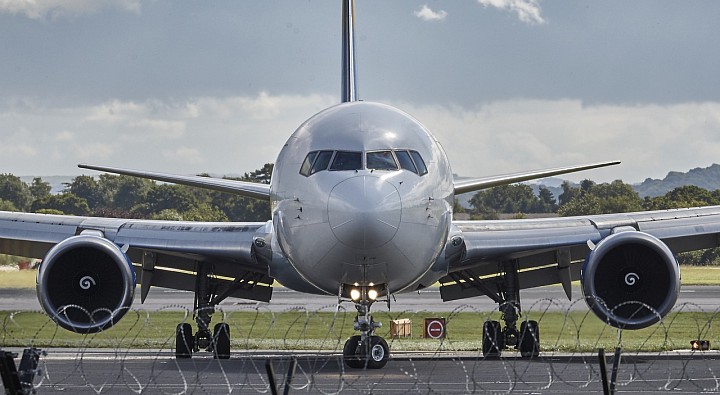 Shares of in-flight internet provider Gogo crashed this morning following news that American Airlines Group filed a declaratory judgement against the company last week. Gogo is down about 33% on the day.
It may cost the company more than 200 aircrafts. Sounds not so optimistic for GoGo, but is everything really so bad for them. Let's try to review their latest earnings call back in November 2015 and understand what it means to lose around 200 aircrafts. 
According to their latest earnings call, GoGo earned around $124M in the Q3. Commercial aviation is the main part of that, contributing more than 63% or $78.6M with 24% y-o-y increase. 
The total number of aircrafts online was around 2,312 and it means that the average revenue per on aircraft is around $33K. The company reporting its ARPA at the level of $11K though. With very inaccurate approach, GoGo could lose from $2.2M to $6.8M in revenue on quarter-basis (around 5% of total quarter revenue). 
BUT
The average number of new aircrafts that the company is adding to their network each quarter is around 50 (net gain after subtracting retired aircrafts). It means that in momentum, the company will be able to substitute 25% of potential losses. 
GoGo's service revenue in Business Aviation went up almost 40% last quarter and I assume that the company will be able to keep such high growth rates. 
GoGo's international revenue is going up as well despite the currency fluctuations. The company was granted to install its systems to more than 400 aircrafts last quarter. Potentially it can install them this year and momentally increase the number of international aircrafts.
Another important fact
Viasat has around 400 aircrafts according to the latest report. The difference between GoGo is huge. I think that Viasat needs to prove that they can compete with GoGo over the next several quarters and then investors could be sure that they can perform better than GoGo. 
No rush, I think that GoGo will stop at the current level, but another announcement about the results of this declaratory judgement could destroy the stock or... send it to the sky. As usual, I'd recommend to use options. The best strategy I see to buy the ATM options with an expiration date in 2 months. The volatility will increase their value and you could earn some money on it.