Having looked at some of them winners from a U.S. dollar rally in a previous article, I thought it might be illuminating to see who the losers might be. After all, investing is like a ball game: offense (picking stock winners) gets the glory, but defense (avoiding big losses) wins the game.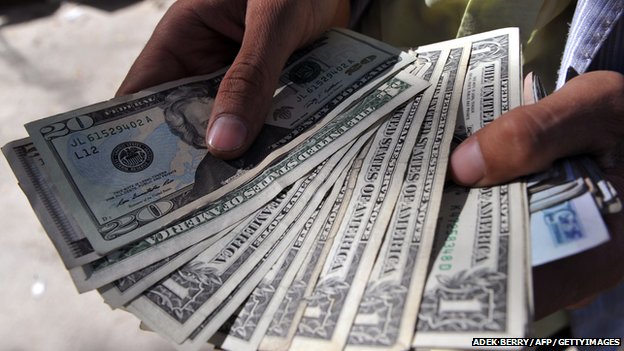 I have experience with analytical writing from a previous life as a financial journalist and a published author, and I have to tell you there is nothing that I hate more than seeing unsubstantiated glamorous statements that in their nature are little more than hot air. Strong opinions need strong facts.
Years ago, an executive editor who I worked with told me writing is like building a house. Your facts are your bricks, your insight and interpretation is your mortar. The house needs a good roof and a solid foundation. If you don't know what you are talking about, it will show up in your writing. Insight comes from knowledge and analytical writing; without insight, it is like building a house and leaving out the mortar. It will fall and in a mild gust of wind.
Having read my previous column, my firm's CIO, Louis Navellier, opined that I could use more data to single out the losers. Navellier & Associates is a fundamental quant firm and everything is back-tested, analyzed, dissected and optimized. One of the firm's quant analysts, Tim Hope, spent serious time with FactSet (a sophisticated database), and here is what he found: 70% of the largest 50 stocks in the S&P 500 may face upcoming sales and earnings troubles due to U.S. dollar strength.
"This is terrible," the CIO said when looking at the data. "I know the market is changing under the surface as I look at the weekly quant research, and we get very different results than we were getting six months ago. Dramatically different. I don't know if everyone sees what I see when looking at the top 50 S&P companies by earnings and sales revisions, but I see something big."
Here is what else he said: "We've turned a corner in market leadership, so I want to take extra time to unwind my analysis of what's happening and why, and how to consider investing in this new environment.