In the years following the recession, hedge funds and private equity firms snapped up cheap residential real estate across the country. Here's where to move if you want to send Wall Street a rent check.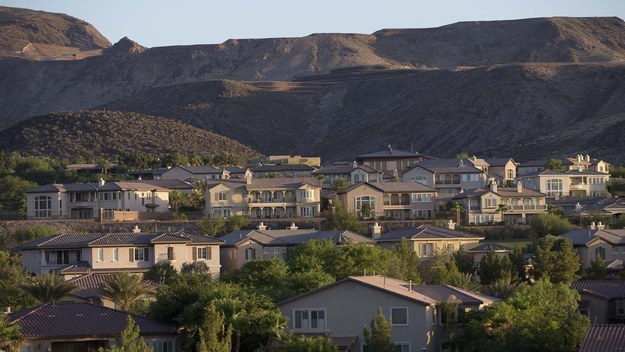 AP Photo/Julie Jacobson
In the years since the recession, Wall Street has capitalized on the housing crisis it helped create, snapping up properties in stalled or distressed residential developments across the country and renting them out for a profit.
Most recently, New York-based private equity firm Cerberus Capital joined the Wall Street landlord trend, purchasing more than 1,500 houses in Florida, Illinois, and Texas.
Since 2012, private equity firms, hedge funds, and real estate investment trusts or their affiliated business have bought north of 150,000 houses and spent more than $25 billion to do so, according to investment bank Keefe, Bruyette & Woods. And the online real estate database RealtyTrac has a tracker by county that shows where the largest institutional investors own the most rental properties.
*Real Estate Investment Trust, a tax-friendly way to create a publicly traded company that owns real estate.
---