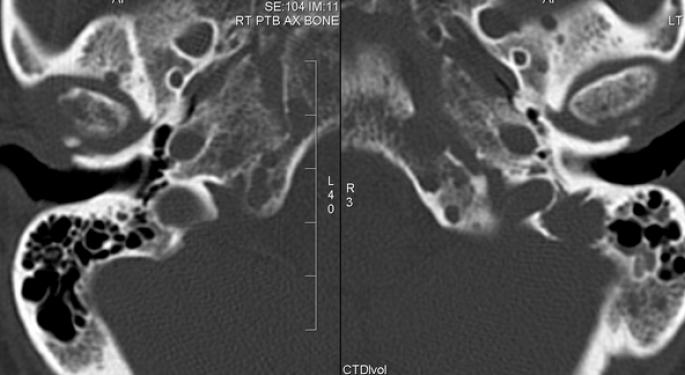 Last Sunday during the American Society of Hematology (ASH) 2016 annual meeting, Karyopharm Therapeutics Inc KPTI 2.93% presented updated results from its Phase 2b STORM evaluation of selinexor (KPT-330). The data included strong rates and duration of response, robust overall survival and an auspicious safety profile in patients with heavily pre-treated refractory multiple myeloma (MM).
In addition, the company shared "updated results from the Phase 2 SAIL study, in which deep responses to selinexor (KPT-330) allowed patients with heavily pretreated acute myeloid leukemia (AML) to proceed onto stem cell transplantation or donor lymphocyte transfusion."
Following the announcement, Benzinga had a chat with co-founder and CEO Michael G. Kauffman, M.D., Ph.D., and chief financial officer Justin A. Renz.
About Refractory Patients
Regarding the selinexor results, Renz explained, "The important factor is these patients do not have any other available treatment options [...] These are patients whose disease is refractory to the five major drugs in multiple myeloma," which include Celgene Corporation CELG 0.71%'s Revlimid and Pomalyst, Millennium Pharmaceuticals' Velcade, Amgen, Inc. AMGN 0.12% Kyprolis and, just recently, daratumumab (also known as Darzalex).
"The goal here, since none of the drugs are curative and no one really sees a curative regimen on the horizon, [is] to be able to provide patients with lots of options," Kauffman added. "What we want to do is start with these refractory patients, the patients who have exhausted all of the prior therapies. But the real use of drugs, especially ones with clear single agent activity, is to start to combine in earlier lines of therapy."
"We think that selinexor as an oral therapy with clear synergy with proteasome inhibitors and with IMiDs (immunomodulatory drugs) as well," he continued.
Bumps On The Road
When asked about patient deaths, the chief executive told Benzinga, "In patients who have this level of myeloma, it is unfortunately to be expected that some of the patients are going to pass away during therapy," adding that it is possible (although not probable) Karyopharm's drug contributed to the event.
"Not to cut the onion too finely, but many times because the patients are so sick and because of the intense interaction between drugs and disease, you can't really rule out completely that the drug may have had an effect, and I think that's where the positions came out," he explained.
Image Credit: Mult myeloma ptb, By dr Laughlin Dawes - radpod.org, CC BY 3.0, Wikimedia Commons
© 2016 Benzinga.com. Benzinga does not provide investment advice. All rights reserved.