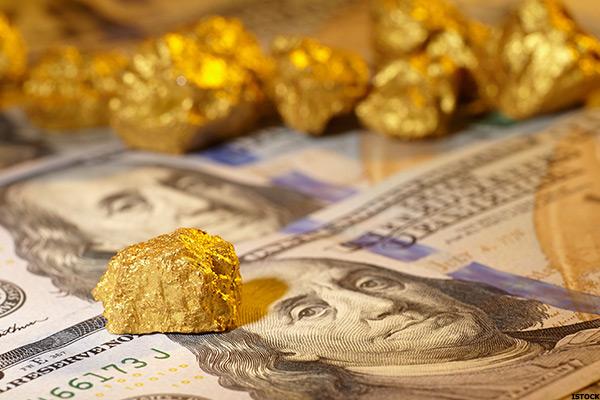 Gold was looking strong again on Tuesday morning after it finished last week on a strong note. Last week's news from the Federal Reserve and the Bank of Japan stymied strength in the dollar. (Remember that the dollar and commodities like gold typically trade in an inverse relationship.
In between talk last week that the Fed wouldn't raise interest rates until after the presidential election and the Bank of Japan's weaker-than-expected stimulus was the lackluster 1.2% second-quarter U.S. GDP number.
We remain bullish on gold on the back of the recent bailout of troubled Italian lender Monte dei Paschi di Siena, the overleveraging of Deutsche Bank (DB) (and the unwillingness or inability to deal with the issue) and the...
More