Wearables have been around for a while. Fitbit, for example, has been very popular wearable device. With the Apple Watch coming out in early 2015 we are expecting the landscape for the wearables to change immensely. The effect will be akin to the adoption of tablets. Android wearable and SDK has been available as well, however, we feel the apps for the Apple Watch will definitely see a major boost this year.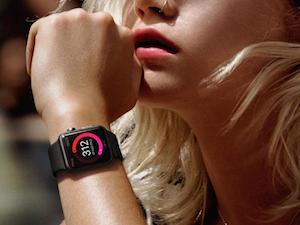 Apple Watch represents a new chapter in the relationship people have with technology. It's the most personal product we've ever made, because it's the first one designed to be worn.
The Watch kit documentation is already out and developers have started experimenting with this new computing paradigm. When combined with the Internet of Things (IoT) concept there are a slew of new and interesting applications that are made possible – imagine controlling your garage door, your washing machine, and your lights all from your wrist watch.
With 5G speeds coming soon , watching movies on your train ride home on your Apple Watch will soon be a realistic scenario.
We are excited with the possibilities and look forward to developing new apps in the wearable space.