Pivotal just received a $253M cash injection and is expected to go public next year.
The company has big cross-industry success coupled with impressive growth rates and reasonable valuation.
Pivotal is a prominent IPO candidate that investors should keep on their radar.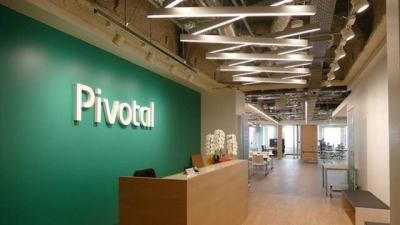 The software and services company Pivotal made a significant step towards an IPO when it successfully raised $253M in a Series C funding round from prominent strategic investors like Ford Motor (NYSE:F), Microsoft (NSDQ:MSFT), and General Electric (NYSE:GE), as well as additional funding from its previous parent companies EMC (NYSE:EMC) and Vmware (NYSE:VMW). Unlike many other startups in the cloud and datacenter markets that are VC-backed, Pivotal was formed in 2013 after EMC and VMware spun off app development tools, big data analytics, cloud app platforms, and other enterprise software assets into a newly formed company called Pivotal. Pivotal inception included not only spun-off assets from EMC and VMWare but also a $105M cash injection from GE that received a 10% stake in the company.
Pivotal develops software tools that enable companies to build their own cloud and big data capabilities based on open-source software to support company mobility and app requirements. The automotive industry was very interested in Pivotal as the automakers moved toward more tech-savvy cars like autonomous vehicles...
More