The United States of Automobiles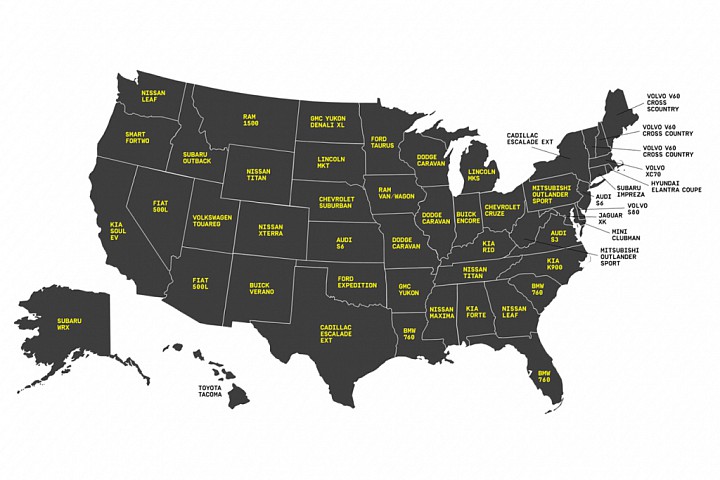 Ever wonder what car was driven the most in your state? Popular Mechanics sought the help of auto analyst Tom Libby to define the most distinctive car of each state across America by analyzing and comparing data on the make and model of each car sold at the state and national level. This isn't about the most popular car – this is about the car that each state buys more often than any other state.
Results confirmed both overt stereotypes, like Texas favoring the Cadillac Escalade EXT or North Dakota loving the GMC Yukon Denali XL, as well as some unexpected surprises, like the Italian-made Fiat's popularity in Arizona or the Kia Soul EV dominating in California. Another pattern shows Georgia's love for electric vehicles. The Rolls Royce Phantom, Ghost and Wraith in the Florida market are three times their national averages. While it's unclear what span of time the data ranges from, we're guessing the curious results are limited to the year 2015. View the full results of the study here.
Author: Ashleigh Kim