Prospects are improving after ACADIA Pharmaceuticals' NUPLAZID gained approval from the FDA at the start of the month. Investors might wonder why the stock is not holding its gains.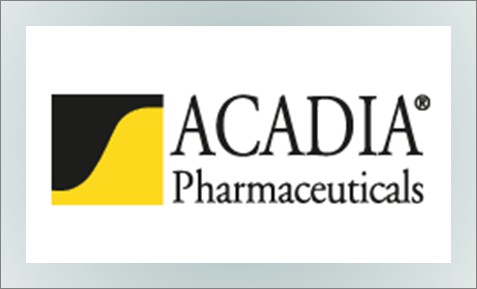 It turns out the interest for Parkinson's Disease peaked ahead of the approval, and dropped since. Per tickertags.com, mentions for Parkinson's jumped to 855 on April 25. Since then, this fell below 500.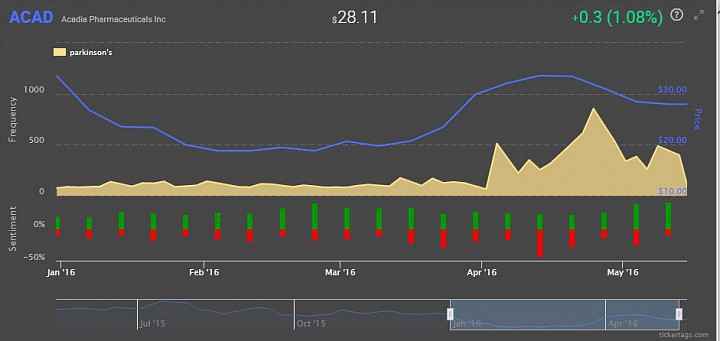 Source: https://www.tickertags.com
With strong interest for ACADIA falling, the valuations should come down for the stock. As the commercial launch ramps up for June, investors will get interested in ACADIA again. Astute investors should watch the stock now, before this happens.
Risks: operational execution for the launch, but no different from any other drug firm readying a product ramp up.