There's some optimism in US equity markets as we hit noon as news breaks that Boehner will meet with Obama later today.
I'm watching JPY crosses most intently at the moment, as they sold off overnight and looked a bit overstretched in the short term.
My eye has been on the AUD/JPY: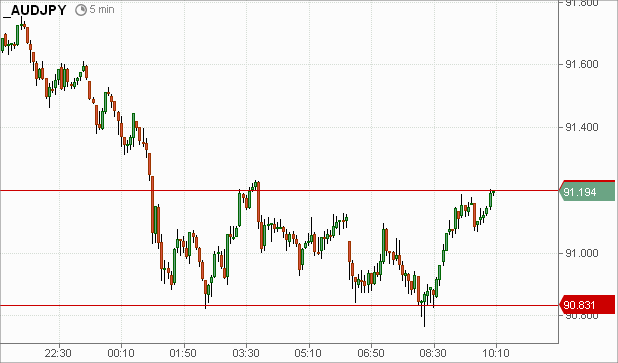 In the AUD/JPY 5-minute view (I know real short term)
It does look like the pair is looking to finish this consolidation/period of accumulation, and we may have a move higher.

This would go against the 1-hr downtrend established overnight.

I am looking for a break of 91.20 to be the "break-out" catalyst.
- Nick