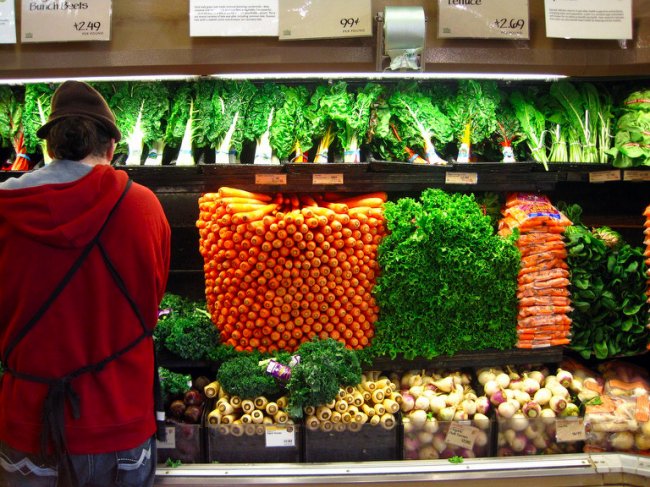 (Flickr / benjamin sTone)
Whole Foods is losing its loyal customers.
The company said Wednesday that its sales growth at stores open at least a year was 1.3% in the most recent quarter.
That's the slowest growth for Whole Foods since the recession.
There were some factors that could have impacted sales — such as an earlier Easter that helped the previous quarter and an annual discount day that Whole Foods decided not to repeat this year.
Even with these factors accounted for, however, "the adjusted comparable sales number only grew by 2.2% — the worst performance since Q4 of 2009 when Whole Foods, like everyone else in retail, was badly affected by the economic crisis," Stephen Ward, the commercial director of Columino, wrote in a research...
More