The final summer box office results are in, and they spell bad news for North American movie theaters.
Overall, business tumbled 14.7 percent from last year, when box offices tallied a record $4.75 billion, according to figures supplied by media research company Rentrak. The summer of 2014 is the first since 2001 that no movie crested the $300 million mark domestically—over the last decade, there have usually been two or three each summer. And that's despite a steep rise in average ticket prices, meaning actual attendance was even worse.
But while your neighborhood theater owner might be sweating, Hollywood studios have less to worry about. These numbers simply don't tell the whole story about what's happening to the industry.
The film industry had its worst summer in North America since 1997.
Two decades ago, North American box office grosses accounted for roughly half of the average Hollywood blockbuster's theatrical income. But as screens have multiplied in countries like Russia and China, summer hits have begun to generate as much as 60 to 70 percent of their grosses overseas.
Chinese ticket sales for the fourth installment of the Transformers franchise actually exceeded those generated in the U.S. So which of these audiencesreally matters when it comes to funding the next $200 million-plus summer blockbuster?
To be sure, this isn't a call to pull the plug on American movie theaters. As always, there are some important details to consider.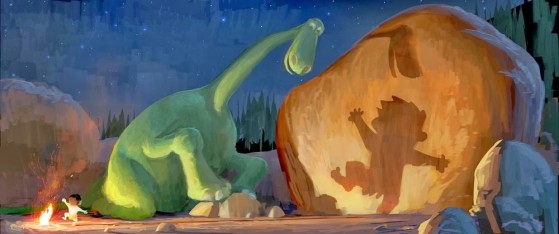 "There were several films that were supposed to be released this summer that were postponed to 2015," said Scott Mendelson, box office analyst for Forbes.com. "Pixar's The Good Dinosaur was supposed to open in May, andFast and Furious 7 was going to open in July."
If these movies had opened as planned, it's conceivable they might have added a few hundred million dollars to the summer total. That's not enough to make up for the $675 million deficit from last year, but it might have been enough to quell some of the current industry hand-wringing.
Mendelson also points out that "although there weren't a lot of super-mega-blockbusters, there were no mega-budget films that crapped out—no Battleship, no Lone Ranger. There was a lot of smart budgeting going on this year." Translation: The hits may not have been as profitable, but the bombs didn't lose as much money.
But at the end of the day, the studios probably don't care much anyway.
---
Why Foreign Box Office Matters
When the original Transformers opened in 2007, it was an immediate hit. Predictably, it went on to spawn two $200 million sequels that each grossed around $1 billion worldwide. But while interest in a third sequel was dangerously low in America, Paramount still greenlighted the $210 million Transformers: Age of Extinction.