We've been working hard on our Actionable News widget which is available in our trading feed and now we have a few great updates for you.
Powerful Engine
Our Actionable News widget is one of our top priorities, WhoTrades' engineers improve the engine of this tool permanently based on various technologies of AI, Machine Learning and Big Data. Actionable News widget right now crawls more than 2,000 websites, platforms, blogs around the web, analyzes stock price changes and volume jumps and deliver the most important news right in your trading feed.
Now this widget is analyzing the social activities in addition to a number of other factors. You can be always in touch with the market's latest news, the most active and important of them are coming up on top of the widget. Also now you do not need to go elsewhere: when you click on any headline inside the widget, news post opens up right inside you main trading feed.
We'll keep improving the widget's engine, so stay tuned!
Fresh Look
We are constantly improving our design in order to make WhoTrades Feed even more user-friendly, and our Actionable News widget, one of the most powerful instruments you use, has a very high priority for us. Our designers always analyze the best cases of various valuable and useful widgets available in the web, new fresh look of Actionable News widget is the most convenient version of it: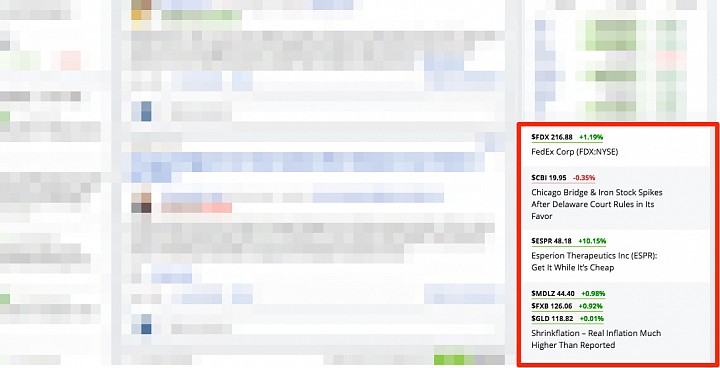 We have even more updates for you: Marketplace, Chart section, Quote Page. So follow our BLOG to have the most recent news and updates!