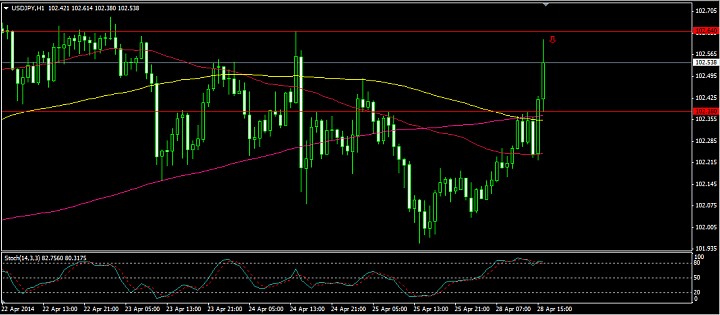 US Dollar found some support after the Pending home sales data released. After months of stagnant activity, National Association of Realtors reported that pending home sales rose in March, marking the first gain in the past nine months. The pending home sales index based on contract signings rose 3.4% to 97.4 from upwardly revised reading of 94.2 in February however it is 7.9% below the March 2013 reading. Economists were expecting the index to rise by 1%. Home sales are expected to trend up during the current year and into 2015, although this year began with a weak reading because of adverse weather condition thus total sales are not expected to match 2013 level.
USDJPY broke the key resistance at 102.38 and surged. The next resistance it may find is at 102.64. Other couterparts also weakened against US Dollar following the release.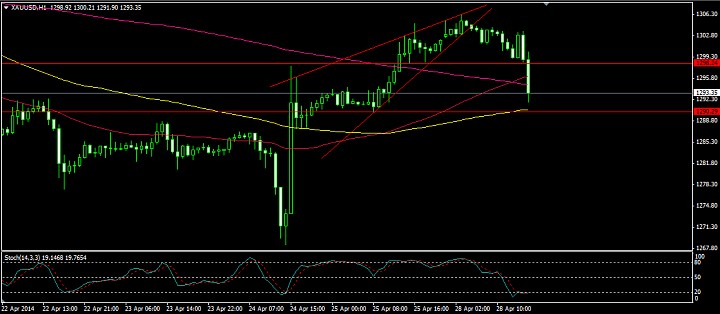 Gold also went down breaking the support at 1298.24. Most probably the Gold will find support at 1290.29.