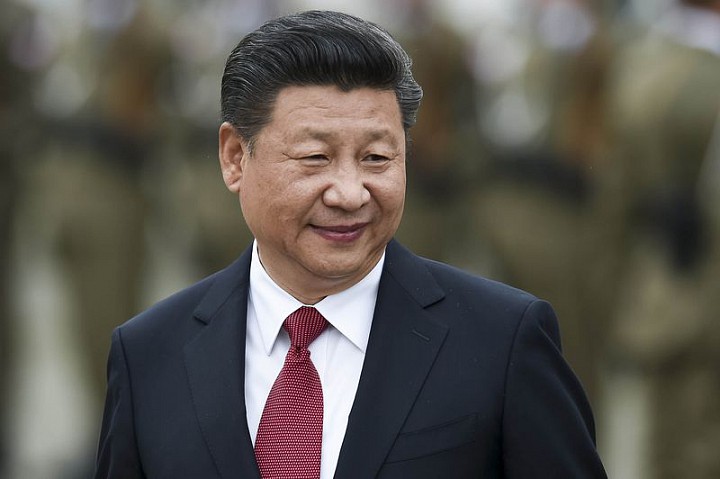 Policy bank fundraising almost eclipses 2015's record figure
Lending via policy banks goes straight into the real economy
In Xi Jinping's China, all roads lead to Beijing.
Or so it seems, as the president tightens central controls on everything from local authorities to state-owned enterprises to the military. When it comes to the economy, stimulus is now importantly being channeled through a handful of government lenders.
The shift helps explain why the People's Bank of China has failed to live up to the forecasts of private economists early this year for interest-rate and required reserve-ratio cuts.
At least 2 trillion yuan (almost $300 billion) in new financing for lending has been amassed at the so-called policy banks, according to data compiled by Bloomberg.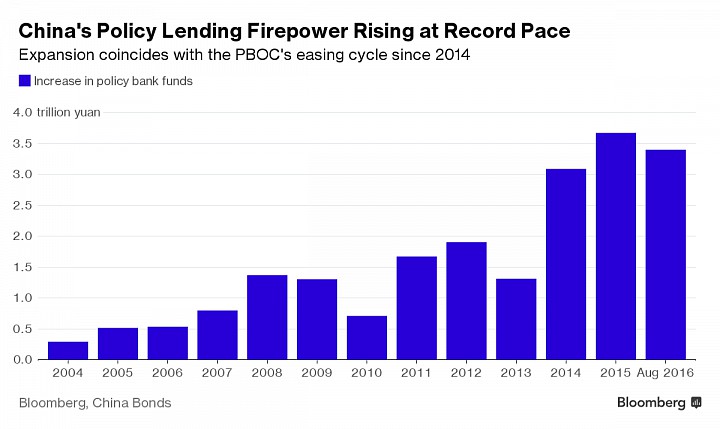 The China Development Bank, the Export-Import Bank of China and the Agricultural Development Bank of China have raised a combined 3.4 trillion yuan ($509 billion) through bond sales and low-rate credit from the People's Bank of China this year, the data show once funds to repay maturing debt is included. That's almost eclipsed the record 2015 total.
In the process, the combined assets of the three policy banks has swollen to 21.3 trillion yuan -- or bigger than the U.K.'s gross domestic product. By the end of 2016, policy bank assets will make up about 15 percent of the total banking sector, up from 8 percent three years ago, according Larry Hu, the head of China economics at Macquarie Securities Ltd. in Hong Kong.
And more is on the way: China will encourage policy banks to increase credit support to investment projects, according to a statement last week after a State Council meeting led by Premier Li Keqiang. That'll give another dose of stimulus and grant President Xi yet more control over where the money should flow.
This is a "classic case of Chinese...
More