The light crude oil falling down, without breaks, to 37$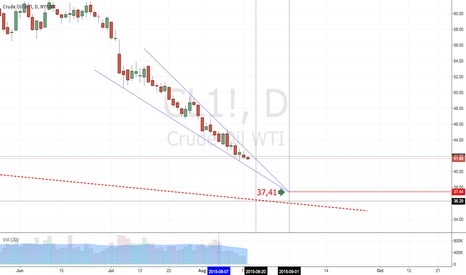 The price of the barrels is contained in a clear channel that seems unbreakable for the market. Since the trend is bearish this channel is been respected millimetrically. I can't see other signals that change this trend. Many indicators show us that the market is oversold but the prices continue to run to the bottom. A possible break point for this movement could be a target price more o less of 37$, the end of the this channel. The end of the future contract, in the 20 of August, seems not be a reversal point for this market given the strength of the downtrend.

If you think otherwise, please reply to this post.