Payment companies have begun to urge companies to go cashless
With $10,000 prize, Visa has upped the ante in its war on cash
The dollar bill, that long-time rival of credit-card giants, is under attack once again.
After years of fighting to get their cards accepted in stores, Visa Inc. and Mastercard Inc. are stepping up efforts to get merchants and consumers to move to a cashless world.
The idea is simple and potentially very profitable: Get people to use their credit cards rather than cash for more purchases -- and, eventually, all transactions. In that future, card networks and other electronic payment systems would essentially get a slice of every transaction.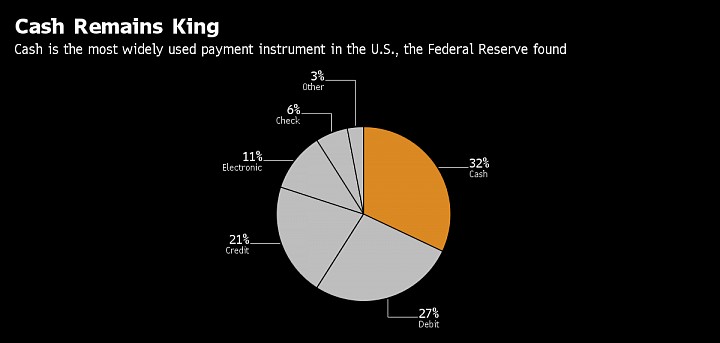 Visa and Mastercard already have made big inroads in expanding credit-card usage. They handled $4.3 trillion in payments in the U.S. last year, more than double from a decade ago. Still, the amount of currency in circulation also has doubled in that period, and cash remains the most widely used payment instrument in the U.S.
Last week, Visa upped the ante in its push to put cash out of business. The network said that it will give 50 restaurants that agree to ditch cash for good a $10,000 reward to spend on marketing and point-of-sale technology.
"The U.S. still has an enormous amount of headroom to grow in terms of displacing more cash," said Jack Forestell, head of global merchant solutions at...
More