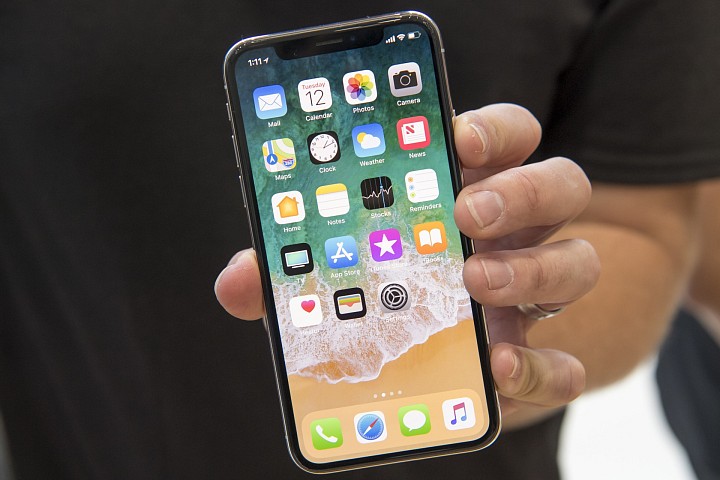 And that's presuming those who want the latest and greatest iPhone X decide to wait it out. Early reviews of the iPhone X have been largely positive. But Apple gave most reviewers just one day with their devices prior to the reports. That raises the possibility that later coverage could uncover problems, especially with the new facial recognition feature that has been billed as the device's main selling point.
Wall Street, for now, is betting that prospective buyers will stick around. The iPhone X formally hits stores on Friday, but delivery times for preorders have been pushed out well into next month either because of heavy demand or severe shortages. Several analysts have lowered sales forecasts for the current quarter that ends in December. Most of those projections have been shifted to the March and June periods. But Apple typically projects only one quarter at a time, so Thursday's report will likely contain little quantitative information about the next calendar year.
So investors who have bid up Apple's stock more than 45% this year will still have to take a lot on faith after Thursday. Apple is currently expected to report only a 1% rise in iPhone unit sales for the September quarter, year over year, due to weak demand for the iPhone 8 models that went on sale in the last week of the quarter.
Analysts are optimistic about the iPhone business in the December quarter based on an estimated revenue gain of at least 9% year over year, even though iPhone unit sales are expected to rise less than 4% in that time. The difference would have to be made up by higher selling prices, specifically for the iPhone X, which starts at around $1,000. So current estimates reflect Wall Street's firm belief that the company will successfully pull off the upsell.
That's not a such a stretch, given that Apple has a famously loyal customer base accustomed to paying a premium. But the iPhone is still facing a more competitive environment, especially in key markets like China. And Apple's stock is now fetching nearly 16 times forward earnings—its highest multiple in more than six years. To keep investors dialed in, Apple will need to show that its supercycle is more a question of when than if.
More