China closes weak... Europe weak... US Consumer Confidence collapses... Energy credit risk increases dramatically... and stocks rip led by Energy in yet another epic short squeeze...
We can't help but think this happens...
It seems some think China was up last night... sure it was up off the lows... but is this really the backbone of a face-ripping rally in US Stocks...?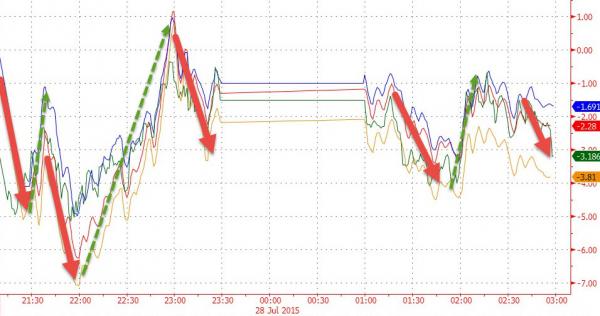 And Japanese stocks hit a 2-week low...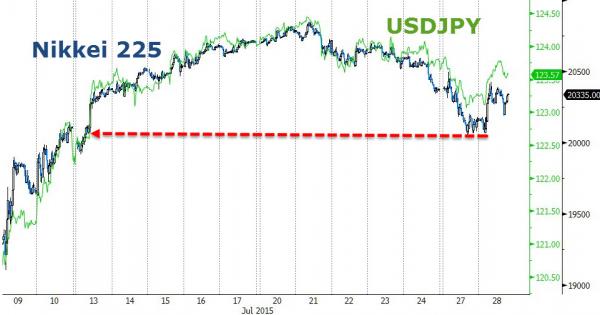 US Stocks traded weaker into the open... but once Consumer Confidence collapsed, Energy stocks went into full short squeeze mode and exploded everything higher...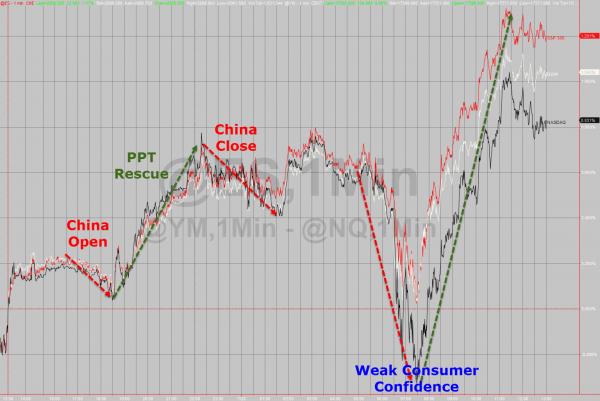 With cash indices all soaring...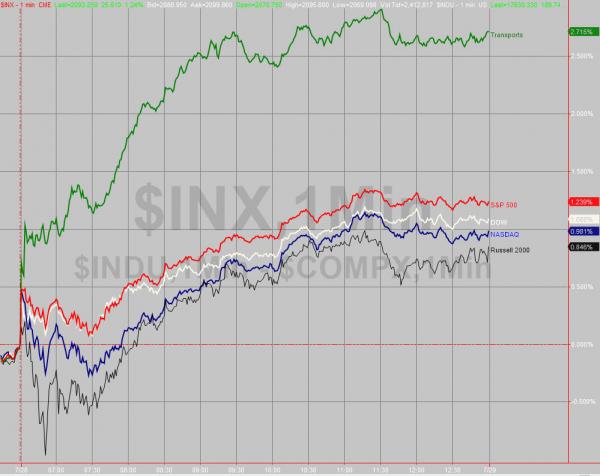 Getting everything back to green from Friday briefly... before Nasdaq and Small Caps faded back...and then a final ramp to get Nasdaq green on the week!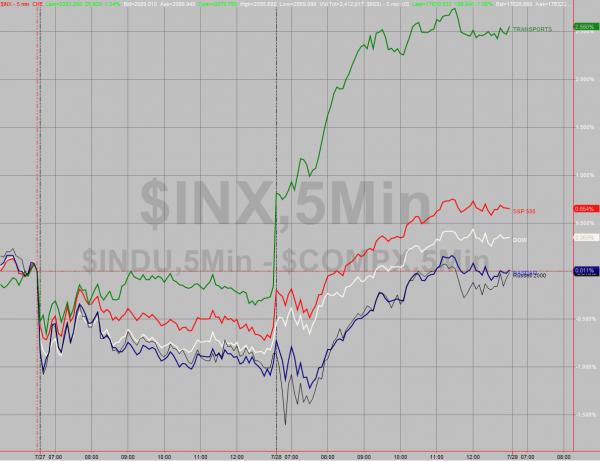 As the big triple short squeeze hit...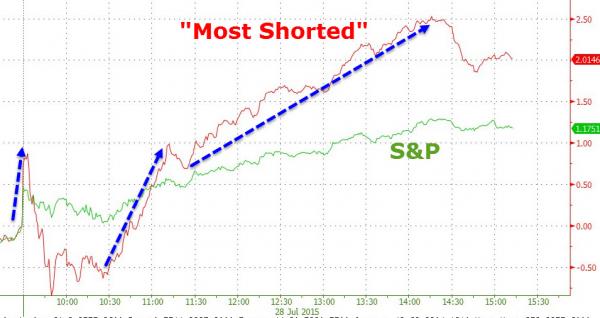 This was the biggest short squeeze in 6 months
Much was made of the ramp in Energy stocks...  best day for Energy sector since Dec 2014...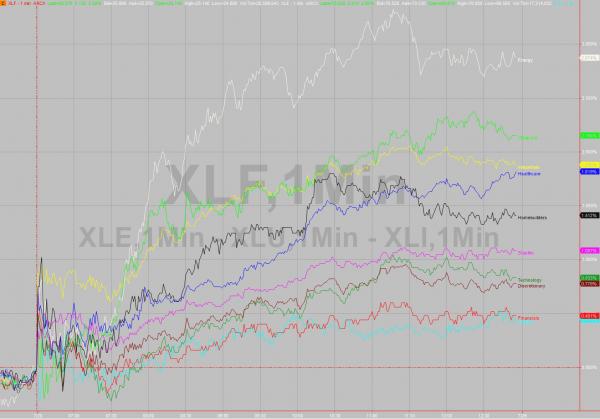 Well we've seen this before... BTFD once, shame on me... Energy Credit ain't buying it...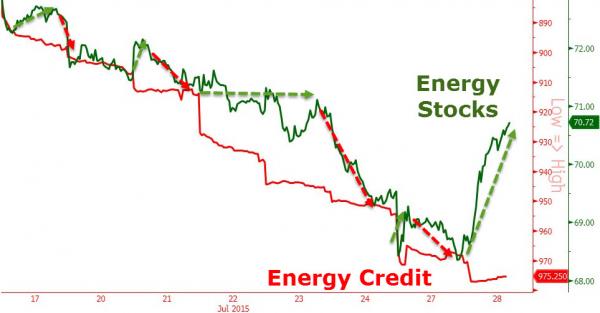 And neither is WTI Crude!!!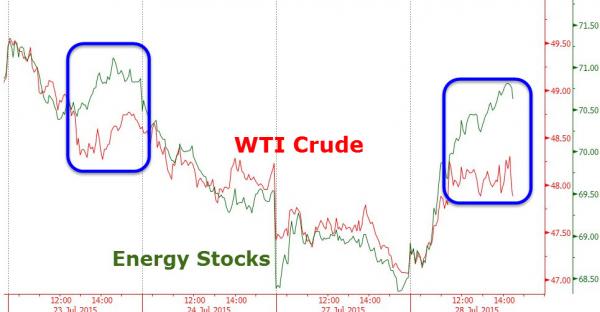 Yet another breadth indicator flashes red...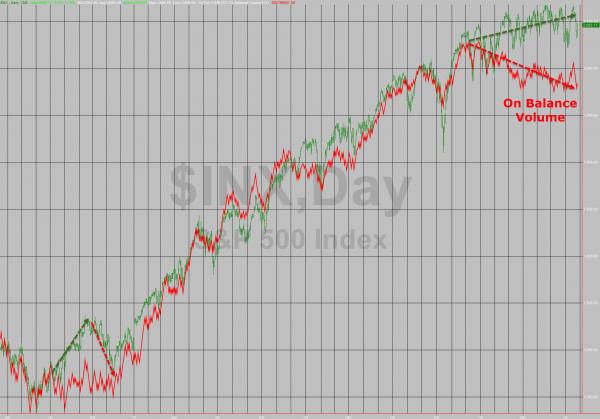 Treasury yields rose on the day but rallied after the weak confidence data...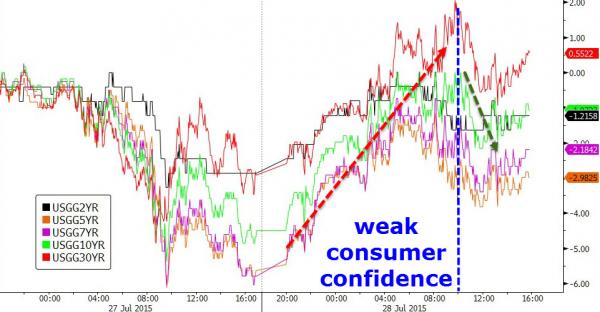 The USDollar closed higher but once again flipped its regime at the EU close...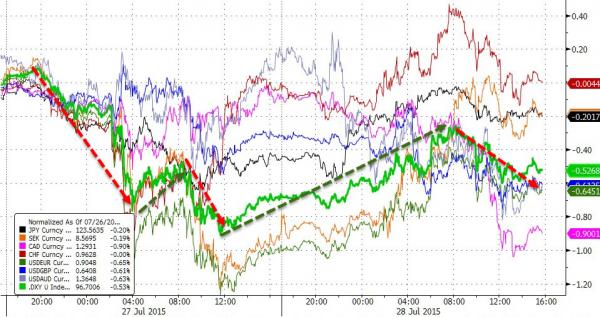 Commodities all rose on the day with Copper and Crude popping most...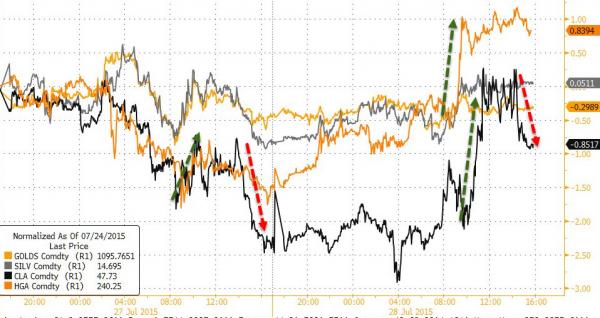 WTI Crude tested a $46 handle overnight before its mini melt-up ahead of API tonight...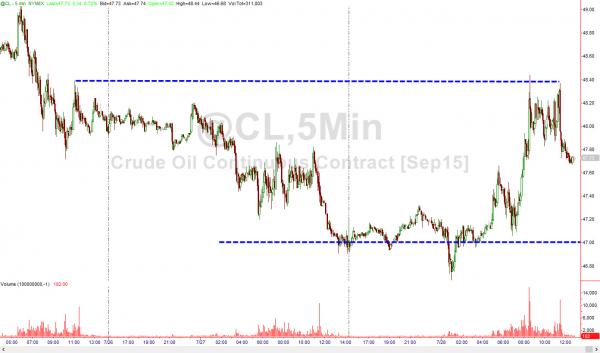 Charts: Bloomberg
Bonus Chart: No Corrections Allowed...
Here are all the pullbacks in the

https://twitter.com/search?q=%24SPX&src=ctag

since 1928. Been awhile without a 10% correction, but it can go longer.

https://twitter.com/search?q=%24SPY&src=ctag

pic.twitter.com/00klDVOVrJ

— Ryan Detrick, CMT (@RyanDetrick)

https://twitter.com/RyanDetrick/status/626099105618460672
Bonus Bonus Chart: The Collapse in Confidence Is Not Good News...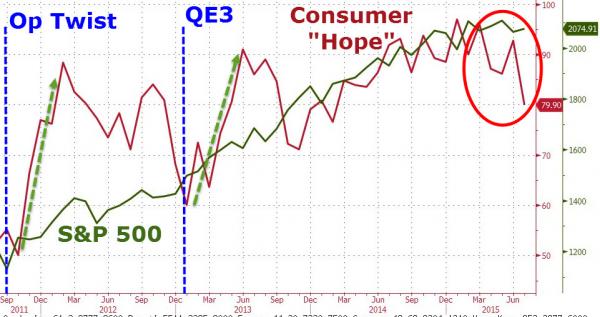 Bonus Bonus Bonus Chart: You Are Here...