I have been aspiring to get involved in sustainability in a major way. 
Tesla (stock ticker: TSLA), the electric car maker, is doing its part by providing an alternative to the highly carbon-emitting cars we have been driving.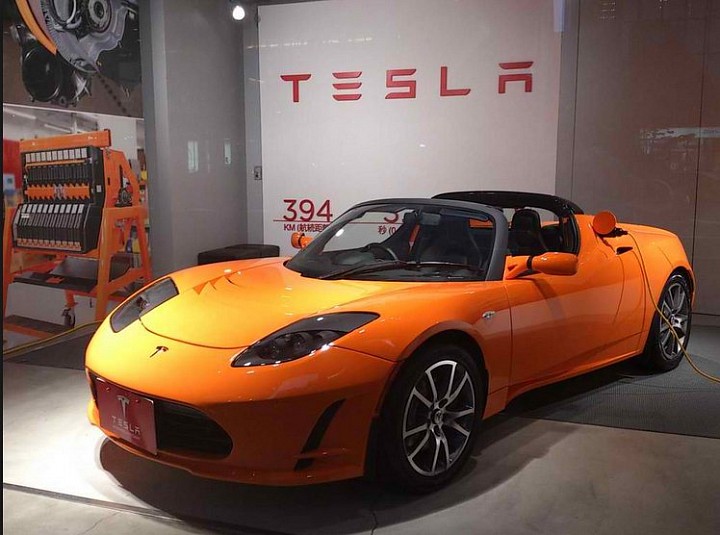 It does not use government subsidies like GM or Ford, and it seems to be doing relatively well. 
Still a lot of market segment to expand into:
We all know the challenges, for example, not enough power station corridors other than on the West Coast. You can say this is an existential, not simply growth challenge. 
This means the adoption of this Tesla's tech is still in its early stage. This can mean exponential growth ahead.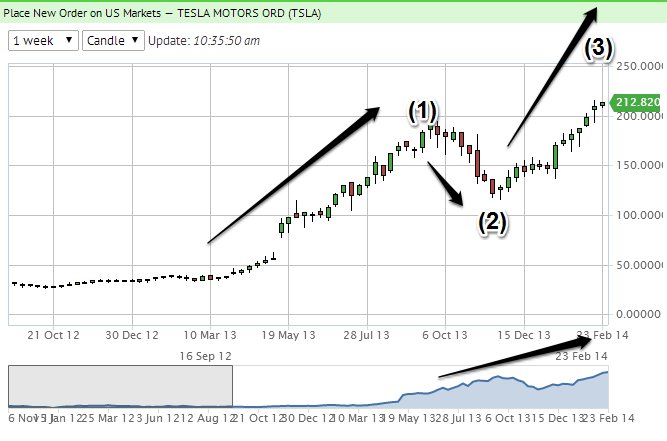 (TSLA 1 week candles; click for full size)
But look at how its been doing since last year. It traded under 50 until 
(1) taking off in May until 189.
(2) Then we had a dip in September back to just under 120.
(3) Things picked up again in December and continues to rally in 2014. 
Elliott Wave Count:
I numbered these moves because they can also correspond to a simplistic Elliot Wave count.
If this count does play out, wave (3) should be larger than wave (1), so that is why I say 2014 can be a big year ahead for TSLA.
The increase in volume that corresponds to this quadrupling of price in 1 year is also a good sign that this strength could be - here's that word again - sustainable.