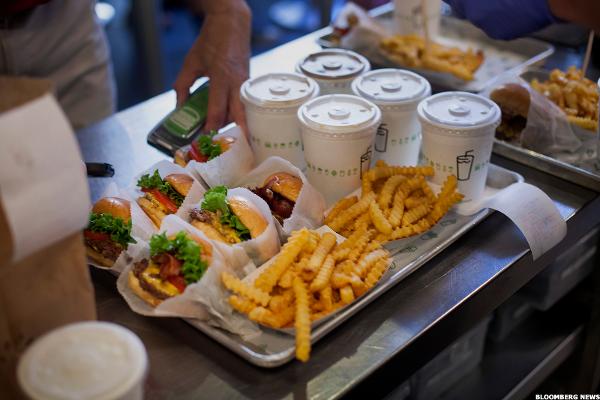 NEW YORK (TheStreet) -- Shares of Shake Shack (SHAK - Get Report) are gaining 5.52% to $36.15 in mid-morning trading on Friday after the New York City-based burger chain delivered strong financial results for the 2016 first quarter and raised its full year guidance after yesterday's market close.
The company began the year with earnings of 8 cents per share on revenue of $54.2 million, beating earnings estimates of 5 cents per share and revenue projections of $52.1 million.
"SHAK continues to display very powerful operating metrics across all key areas and defy the difficult, competitive operating environment seen in most sectors, even fast-casual," Jefferies analysts...
More