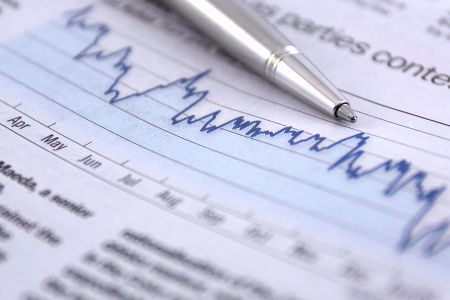 Utilities and Consumer Staples recording an uptick in relative performance as investors become risk averse.  Seasonal outperformance in defensive sectors runs through the end of September.
**NEW** As part of the ongoing process to offer new and up-to-date information regarding seasonal and technical investing, we are adding a section to the daily reports that details the stocks that are entering their period of seasonal strength, based on average historical start dates.   Stocks highlighted are for information purposes only and should not be considered as advice to purchase or to sell mentioned securities.   As always, the use of technical and fundamental analysis is encouraged in order to fine tune entry and exit points to average seasonal trends.
Stocks Entering Period of Seasonal Strength Today: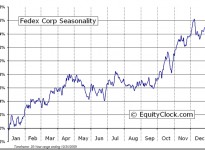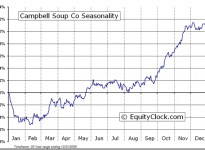 The Markets
Stocks were generally lower on Wednesday, weighed down by cyclical sectors as investors become concerned of growth prospects for the fourth quarter.  Materials, Energy, and Industrials accounted for the bulk of the broad market decline, reinvigorating a trend of underperformance versus the market as the pre-Fed strength fades; defensive sectors of Consumer Staples and Utilities, which had been showing flat to negative performance relative to the market since the end of August, are starting to outperform broad market benchmarks.  Investors are becoming risk averse, once again.  Seasonally, the end of September tends to see strength in both of these defensive sectors as investors seek allocations with a yield, thereby reducing portfolio beta in the midst of the most volatile period of the year for stocks.  With investors shying away from risk, they are betting on further declines ahead for broad markets, warranting a certain amount of caution over the near-term.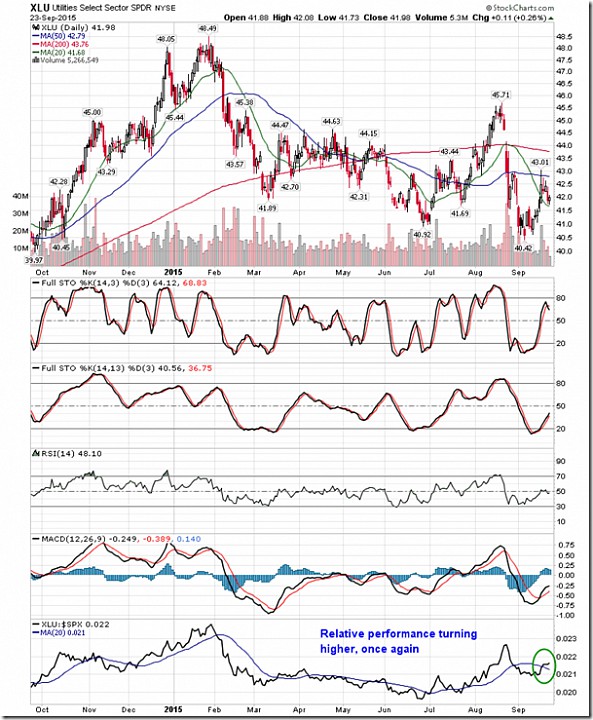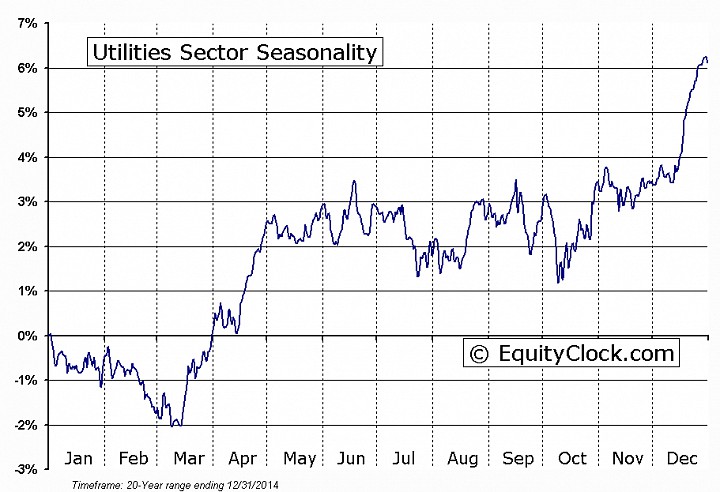 UTILITIES Relative to the S&P 500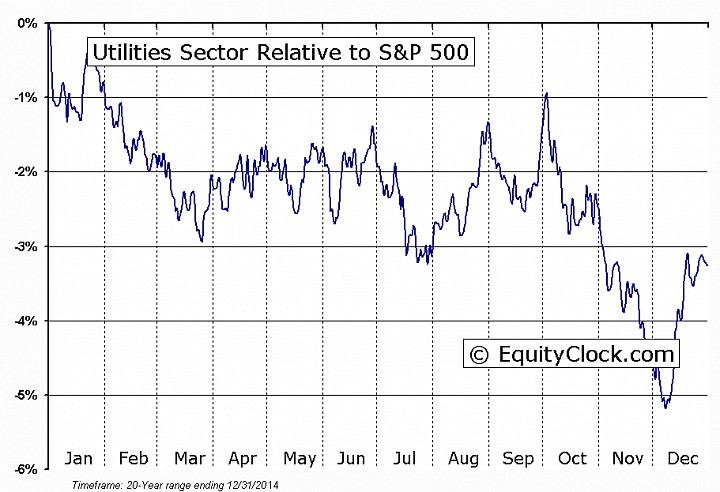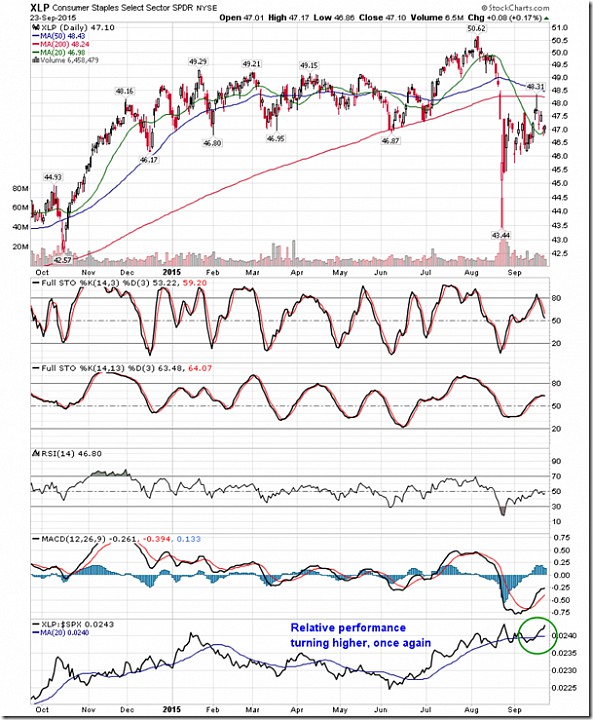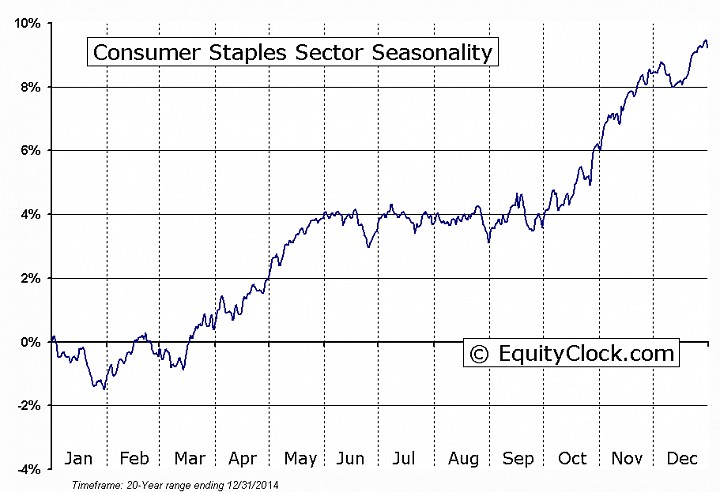 STAPLES Relative to the S&P 500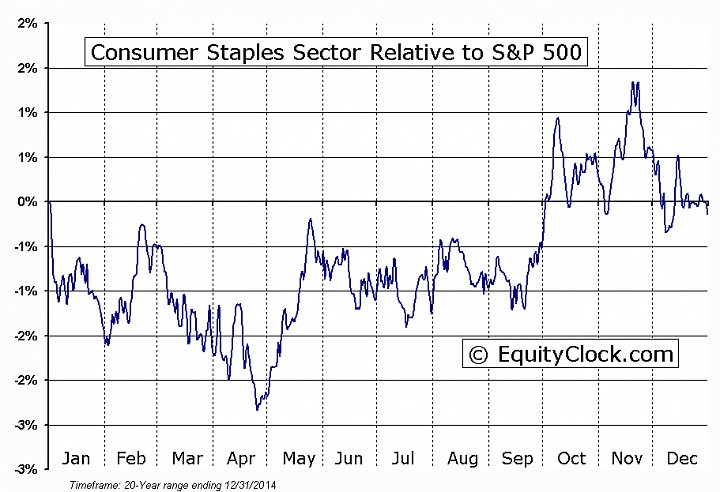 With the price of oil plunging over 4% in the session, it is no wonder that energy stocks were weak on the day.  Despite the EIA reporting that crude inventories declined by 1.9 million barrels last week, the volatility amongst energy commodities returned, forcing the price of oil below its 20 and 50-day moving averages.  The days of supply of oil remained unchanged at 27.8, while the days of supply of gasoline increased to 23.9 from 23.7 previous.  Both commodities are reporting days of supply that are firmly above average for this time of year.  Crude oil entered a period of seasonal weakness just the other week, running through to early December as demand for the commodity wanes after the peak of summer driving season.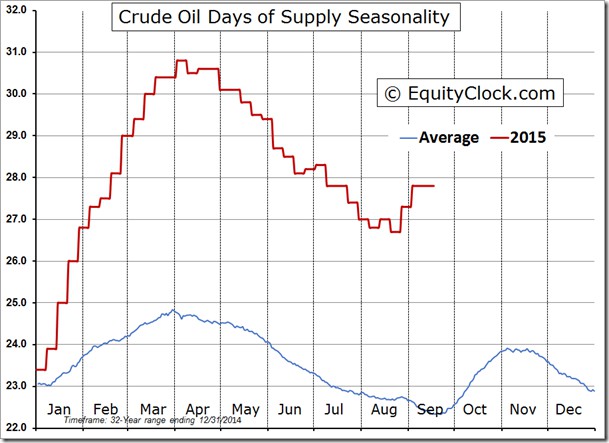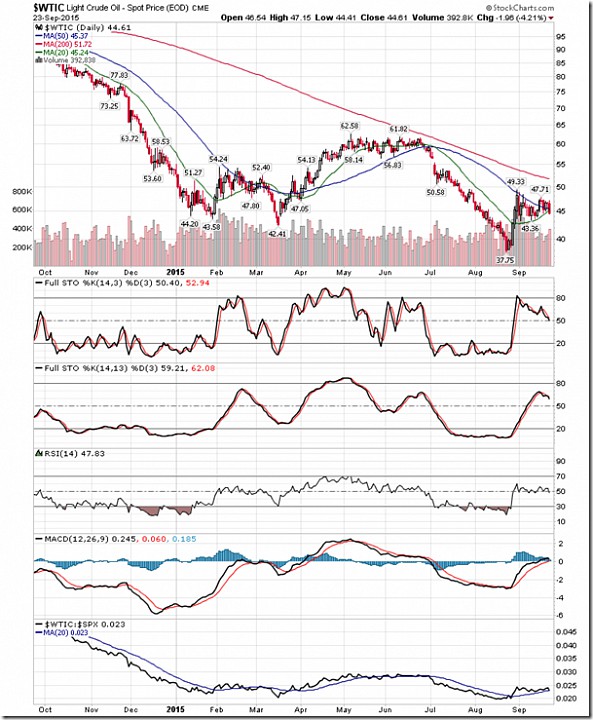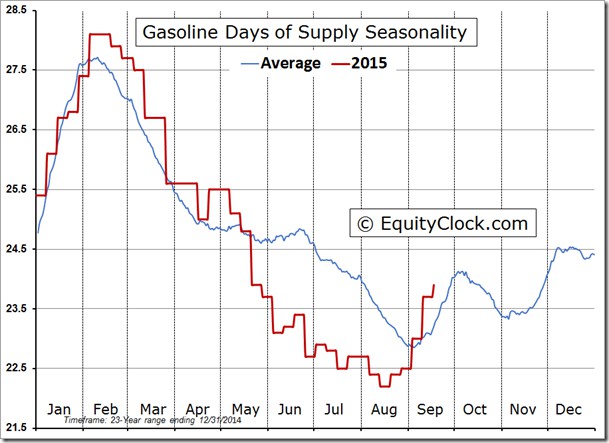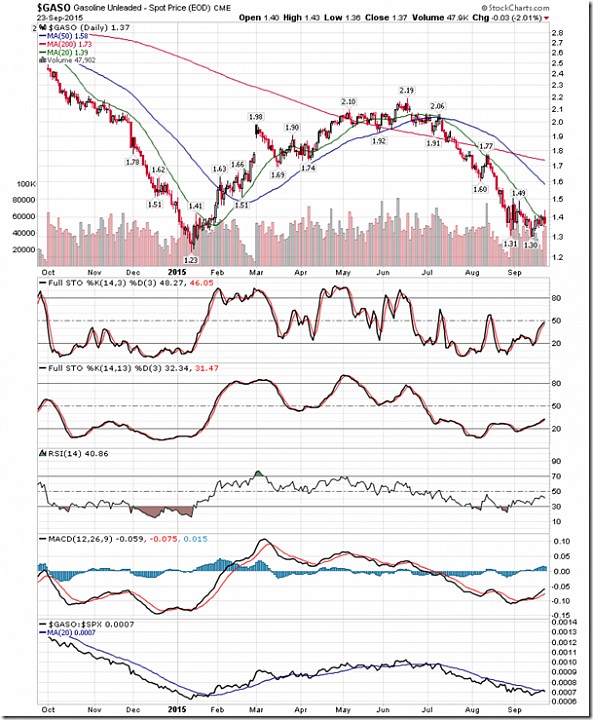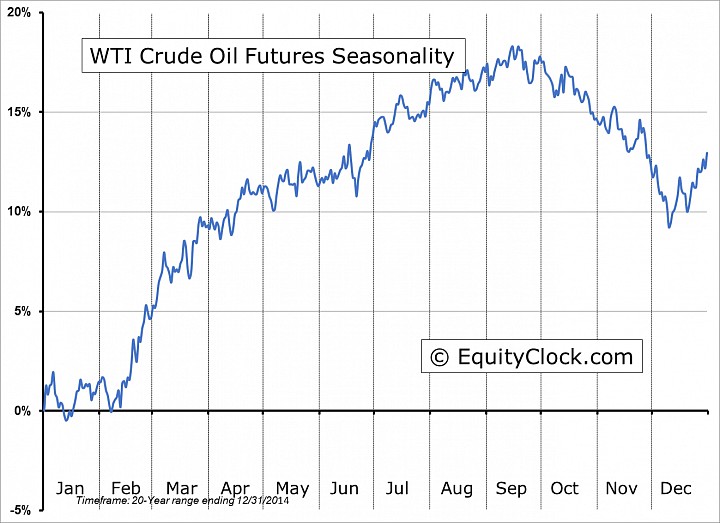 Sentiment on Wednesday, as gauged by the put-call ratio, ended bearish at 1.05.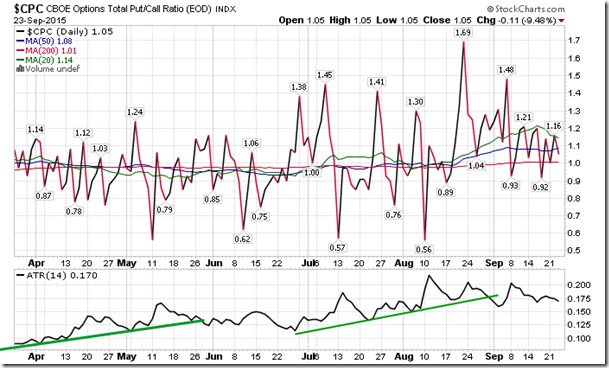 Sectors and Industries entering their period of seasonal strength: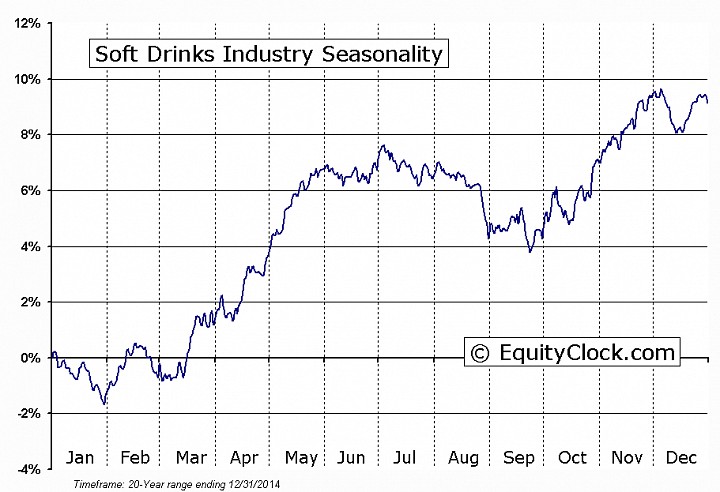 S5SOFD Index Relative to the S&P 500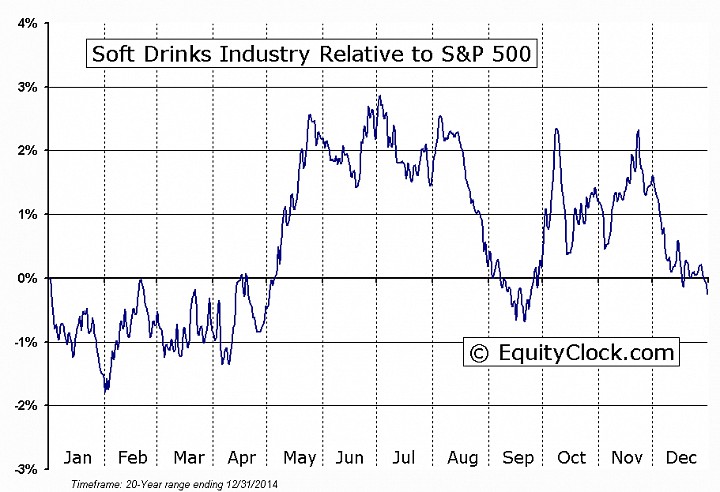 Seasonal charts of companies reporting earnings today:
 
S&P 500 Index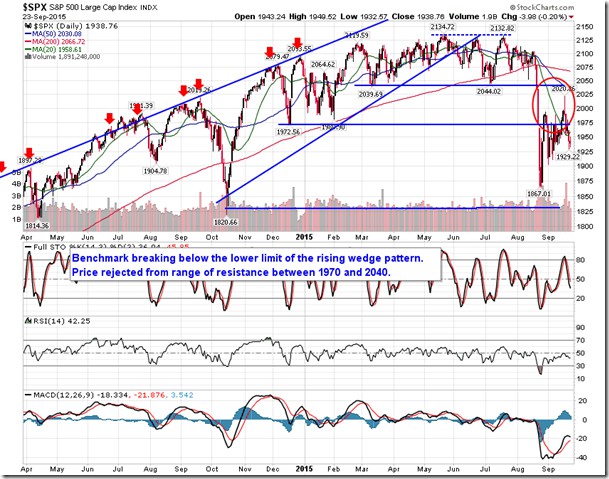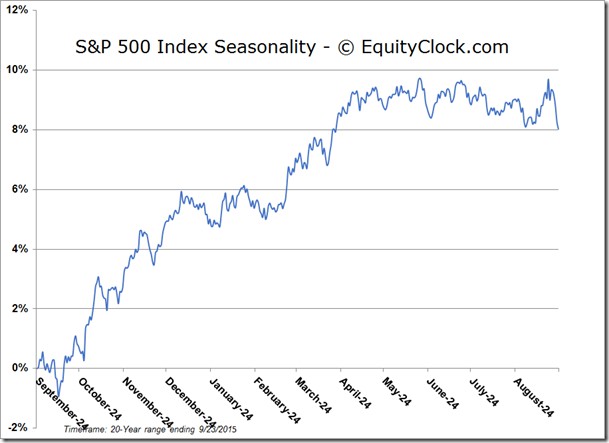 TSE Composite