On February 8, 2016 I officially made my bear market prediction. That sure looked brilliant for the next few days as stocks tumbled to new lows. Since then I have looked quite foolish as the stock market bounced higher.
The question that needs to be answered is...Am I wrong or am I early?
This led me towards an extensive research project to analyze what previous bull market tops and bear market beginnings looked like. That culminated in a 33 slide video presentation shared with Reitmeister Trading Alert customers on Wednesday 4/6/16.
When you boil that presentation down, the 9 slides shared below truly tell the tale of why a bear market is still on the way. The bulk of them show the S&P 500 price chart from the last five bear markets in order to compare it to the current situation...which looks far too similar.
Please give it your full and fair consideration because if I am right, then stocks will likely drop 30-50% from current levels.

When you review the charts below keep the above concepts in mind. Such as, how many times does the market have false rallies that don't take out the old high? And how long does it meander around before finally succumbing to the downward pressure of the new bear market? Those common traits from the last 5 bear markets are telling signs of what is now taking place.

Slide 3: 1973-1974 Bear Market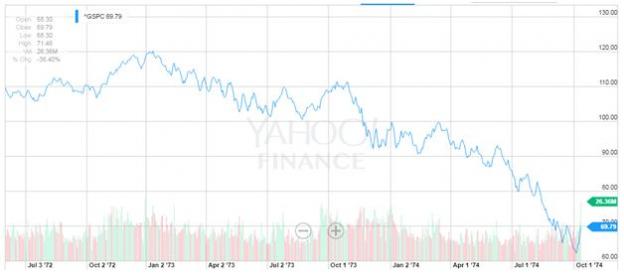 Slide 4: 1980-1982 Bear Market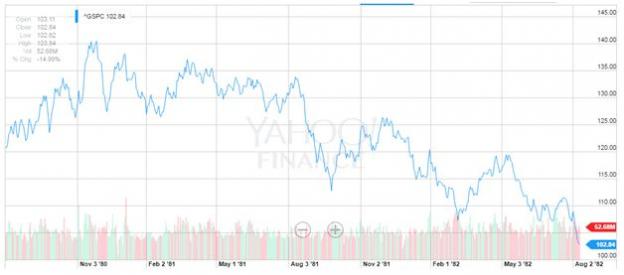 MORE . . .

------------------------------------------------------------------------------------------------------
Where Is Steve Moving His OWN Money Now?
Time's running out to look at the major shift in Zacks EVP Steve Reitmeister's personal portfolio. Check his specific recommendations for how to pursue maximum profits from a bear market that could ignite at any day now.
From 2010-2015, his trades outperformed the market with a stellar +124.4% overall gain. Unsurprisingly, they are now in exceptional demand. Access must close to new investors midnight Sunday, April 10.
See 6 Live Trades Right Now >>
------------------------------------------------------------------------------------------------------

Slide 6: 2000-2002 Bear Market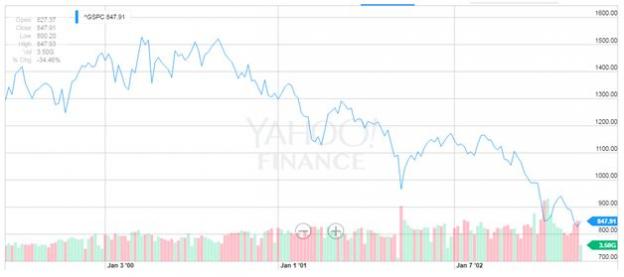 Slide 7: 2007-2009 Bear Market


And now our current market situation. Last high made nearly a year ago. Drops to lower lows followed by bounces to lower highs. Not to mention a current Q1 GDP estimate of only +0.4% and earnings growth going negative.

Slide 8: Current Bear Market Set Up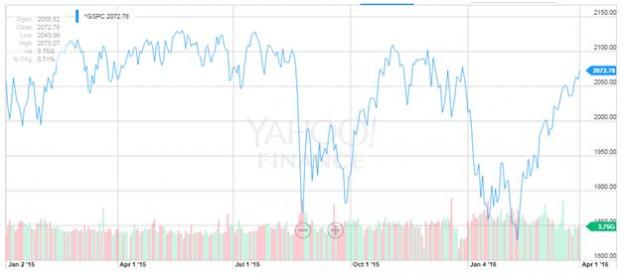 This ninth and final slide above sums it up. This is currently the 3rd longest bull market of the last 25. Thus, long in the tooth. Plus it is showing the same topping formations discovered in the charts of the last 5 bear markets. Plus economic data is lower than when we last made new highs with near recession level GDP estimates for Q1-2016. And earnings growth has gone negative. All wrapped in a stock market that is above historical valuation norms giving little reason to rise more.
Listen folks. I am not a permabear by any stretch. I rode this bull firmly for several years enjoying ample profits along the way.
However, just like night follows day...so too does a bear follow a bull. It is natural and it is time.

What Should You Do Now?
Today, you can see how I repositioned my own portfolio to not just survive the coming downturn but pursue substantial profits from it. Currently there are 6 live trades, and I am about to trigger new ones. These are the same positions my own family's money is riding on, and you are welcome to share them through my Reitmeister Trading Alert.
When you access the portfolio, you may also view the full 4/6/16 video presentation that this article is based on along with my Bear Market Manifesto Special Report. They provide additional information that could prove critical to your investing success in weeks and months to come.
Normally my portfolio is closed to new members but it has been re-opened temporarily. We can't let too many investors jump on the trades so if you want to learn more, then best do so now. We must close the doors again Midnight Sunday, April 10.
See the Reitmeister Trading Alert Portfolio >>
Wishing you great financial success,
Steve
Steve Reitmeister has been with Zacks since 1999 and currently serves as the Executive Vice President in charge of Zacks.com and all of its leading products for individual investors. He is also the Editor of the Reitmeister Trading Alert.

Want the latest recommendations from Zacks Investment Research? Today, you can download 7 Best Stocks for the Next 30 Days. Click to get this free report
 
To read this article on Zacks.com click here.
 
Zacks Investment Research