Invest with Confidence. Are you a financial professional? Stay on top of your portfolio with Benzinga Pro's real-time newsfeed and alerts and never miss a headline again.
Don't miss the chance to try it FREE today.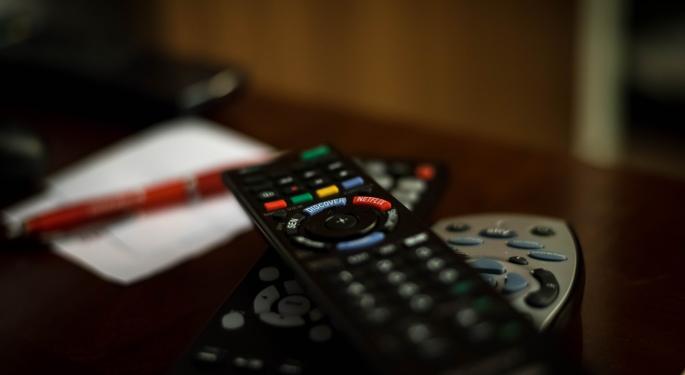 As May sweeps prepares for its annual return, all eyes turn to the cable networks as this is the time they traditionally take center stage. This week, Comcast Corporation CMCSA 0.34%'s USA Netowrk, Time Warner TWX 1.71%'s HBO and Twenty-First Century Fox Inc FOXA 2.01% FX made their first round of announcements and investors were all ears.
The summer season is different as its programming has a different feel to it, but that doesn't always mean light and soapy. Take USA Network, which announced its breakout hit "Mr. Robot" will return Wednesday, July 13 at 10 p.m. EST.
"The Office's" Craig Robinson headlines the new cast members joining returning series leads Rami Malek and Christian Slater. Investors should expect a potential ratings influx if the rumored Emmy support materializes following success at other prior award shows.
FX's summer hits kick off around the same time as Denis Leary's "Sex&Drugs&Rock&Roll" returns for its second season June 30 at 10 p.m. EST and acclaimed drama "Tyrant," opens its third season almost a week later on July 6 at the same time. FX has yet to announce the third season premiere for its horror series "The Strain."
Meanwhile, HBO's summer will see an overhaul as two of last year's three Sunday summer series will not be on the schedule in 2016. The lone returnee is "Ballers," fronted by Dwayne Johnson. The sports comedy will serve as a lead-in for the Walton Goggins/Danny McBride laugher "Vice Principals" starting July 10 as part of the net's 10 p.m. hour.
The previous week, HBO will debut the eight-episode limited run series "The Night Of," which revolves around a complex New York City murder case with cultural and political overtones. The series goes into "True Detective's" former 9 p.m. EST time slot with the hope being the John Turturro and Riz Ahmed headlined drama isn't anywhere near as complicated.
© 2016 Benzinga.com. Benzinga does not provide investment advice. All rights reserved.