Invest in the stock market long enough, and you're sure to come across a time of turbulence. Whether it's a 10% correction, like we've seen recently, or a 50% plunge in stocks, like we saw in 2008/2009, there are bound to be ups and downs for investors.
If you're looking to build a portfolio that can stand up to the market's turbulence and survive the test of time, we've found three stocks you may want to consider buying.
Travis Hoium (Procter & Gamble): What could be more bulletproof than a company that makes consumer staples we use everyday, and has been paying a dividend uninterrupted for 125 straight years? That's exactly what Procter & Gamble (NYSE:PG) has done, and it actually has a string of 59 straight years increasing its dividend payout to shareholders.
Procter & Gamble's product line spans from toilet paper to diapers to dish soap. It's not a sexy business, but it's the kind of business that generates billions in cash flow year after year, which is returned to shareholders in the form of dividends and share buybacks.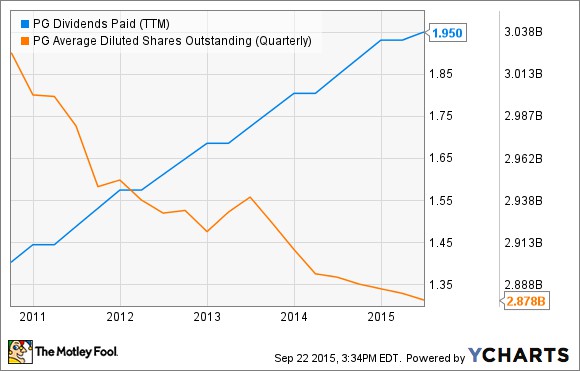 Another nice thing about Procter & Gamble's products is that they aren't in constant need of innovation. Unlike tech companies, which have to reinvent themselves constantly, products like toilet paper and laundry detergent don't change often, and aren't constantly under assault from start-ups.
Given Procter & Gamble's product lines, and its history of consistent results for shareholders, I think this is a bulletproof stock that belongs in every value investor's portfolio.
Alex Dumortier (Mead Johnson Nutrition): I've always thought pediatric nutrition specialist Mead Johnson Nutrition (NYSE:MJN) was a first-class business, but with the shares having fallen nearly 30% below their 52-week low, I now think it's a good value, too. When I've mentioned it previously, I focused on the sustainable competitive advantage its well-respected brands confer on the company. That advantage offers Mead Johnson protection against competitive threats, and ensures the franchise's stability, but it has good growth prospects, as well, particularly in emerging...
More