President Donald Trump's frequent trips to his resort properties like Mar-a-Lago and the Trump National Golf Club in Bedminster, New Jersey are forcing the Secret Service to find creative new ways to safeguard a president who is spending more time away from the White House than most of his predecessors.
In a document released Wednesday, the agency revealed that it plans to test a small tethered unmanned aircraft system during Trump's visit this month to his New Jersey golf club, one of his "favorite weekend spots" where he is expected to stay for an extended period later this month. While the Secret Service shared only a handful of basic details about the drone, it said the test this weekend in New Jersey would determine its effectiveness in helping guard the president, according to Reuters.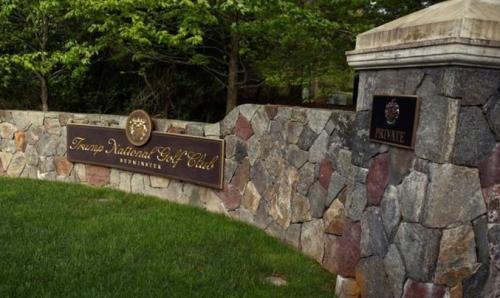 A "tethered" drone operates using a microfilament tether that helps power the unmanned aircraft. It will also be equipped with electro-optical and infrared cameras to look for potential threats.
"The drone will fly autonomously at an altitude of 300 to 400 feet (90 to 133 meters), focusing on the outer perimeter of the protection zone around the golf club. Any images or video recorded will be overwritten within 30 days or become part of a law enforcement investigation."
In the past, the Secret Service has relied on manned aircraft provided by local, state and federal governments, but said they're often "limited in scope, too loud and cannot provide consistent coverage" in the ways that a drone can.
Given that the aircraft will be deployed in a densely populated New Jersey suburb, privacy of area residents is something the agency needs to consider.
"The agency said the drone may be within range of private residences, which could lead to unintentional privacy violations. It will notify people at the club that the premises are being monitored by a drone."

"The Secret Service said there is a risk that some people in range of drones may not be aware of their presence."
According to Reuters, the government estimates that by 2021, the commercial drone fleet will increase tenfold to about 442,000. Regulations passed by the FAA during the Obama administration opened the skies to low-level small drones for education, research and routine commercial use. The Trump administration is considering expanding drone use for deliveries and other purposes where the aircraft would fly beyond the sight of the operator.
The Massachusetts State Police used a tethered drone to provide security during the Boston Marathon this year.