Long in Gold.....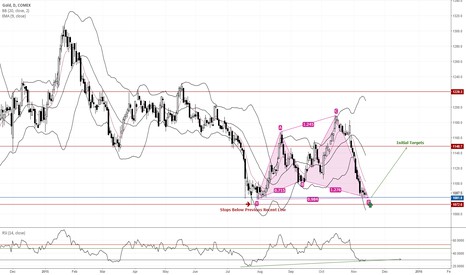 1.Gold is Looking Bullish , It Completed Cypher Pattern .
2.Higher lows in RSI .
3. FED Meeting in December and FED said "Still Open about December Rate Hike", which has built pressure.
4. Job Data's this week.
5.Can go Long for Initial Target of $1150 .
6- Near Stops so Good R/R...