Oil market watchers see a 50-50 chance that Russia, Saudi Arabia and other major producers will agree to freeze output in Doha on April 17, but either way they don't anticipate any impact on crude supply because most of the countries are already pumping flat out.
While forty analysts and traders surveyed by Bloomberg News were evenly split over whether talks in the Qatari capital will succeed in capping production, a majority of those who predicted a deal said it would have no impact on actual flows of oil. Most producers attending the meeting aren't able to increase production even if they want to, according to Rystad Energy AS and BNP Paribas SA.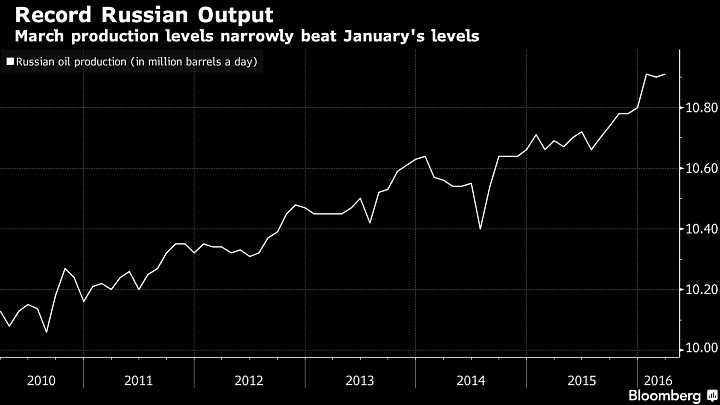 "There is some symbolic value in that they're actually able to meet and discuss a real strategy for the oil market" after two years of disagreements, said Jens Pedersen, a senior analyst at Danske Bank A/S. "But short term, I don't expect it to have any significant impact on fundamentals."
Crude prices have recovered from 12-year lows earlier this year amid speculation producers would make the first significant attempt at coordinating oil output between the Organization of Petroleum Exporting Countries and producers outside the group in 15 years. It's a change of strategy after OPEC decided in November 2014 to fight for market share rather than defend prices by...
More