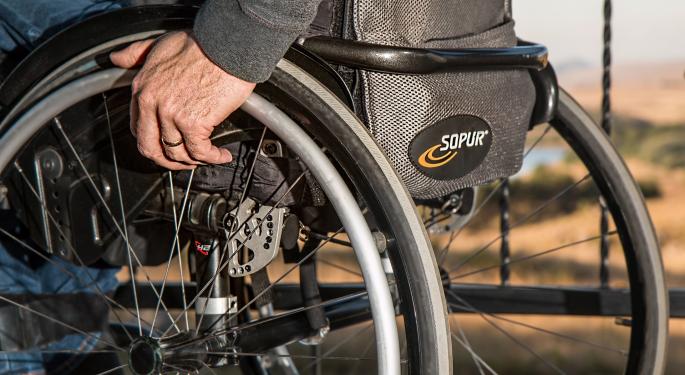 UBS downgraded Healthways, Inc. HWAY 1.22% shares from Neutral to Sell. However, the brokerage has boosted the price objective from $19 to $22.50.
As the company has been restructuring, the stock jumped 100 percent in last 30 days. The lead analyst questioned whether the restructured firm could be in a position to deliver increased expectations from investors.
The brokerage said in the research note, "Our estimates assume 100 percent contract retention and no margin pressure from contract renewals. UnitedHealth Group Inc UNH 0.31%, HWAY's second largest client, has its contract expiring at the end of 2017. We anticipate the contract will be renewed, but note that HWAY experienced gross margin pressure from a contract renewal (likely Humana Inc HUM 0.11%) in 2015. However, management is confident SG&A improvement can offset any GM pressure."
The lead analyst cited moderation in Medicare Advantage enrollment growth as support for his bearish stance. He pointed out that about 80 percent revenue is likely to come from SilverSneakers after the restructuring, and the recent years have witnessed a slowdown in Medicare Advantage.
For instance, Medicare Advantage witnessed year-to-date growth of 4.9 percent until August compared to 6.8 percent in the same period last year and 9.8 percent in the preceding year. Therefore, the analyst sees the revenue growth target at risk directly due to enrollment slowdown.
At time of writing, Healthways was trading at $24.41, down 4.51 percent on the day.
Date
Firm
Action
From
To
Aug 2016
UBS
Downgrades
Neutral
Sell
Aug 2016
Barclays
Upgrades
Underweight
Equal-weight
Aug 2016
Jefferies
Maintains
Hold
© 2016 Benzinga.com. Benzinga does not provide investment advice. All rights reserved.