Gold is bearish in the medium-term, but has been consolidation for a bit and recently pulled back up to 1126 before stalling. The 1H chart shows it dip back to 1112. Now, it failed twice to climb back above 1121 and then failed to clear below 1112. This price action sets up the battle lines between 1110 and 1122. 
Gold (XAU/USD) 1H Chart 8/16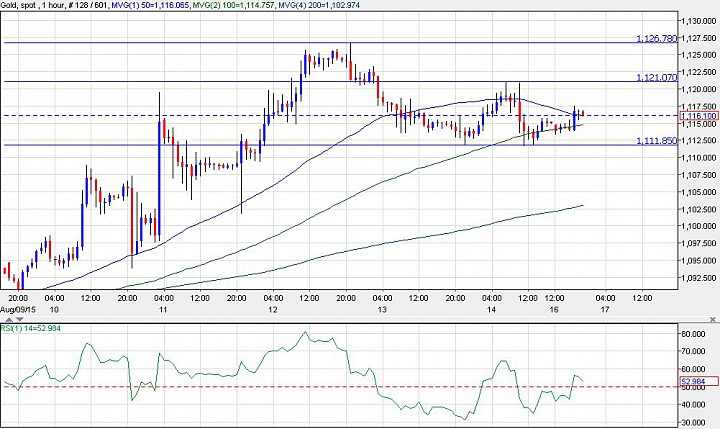 (click to enlarge)
A break above 1122 would open up the 1126 high with risk of breaking higher in extension of the prevailing uptrend in the short-term. A break above 1127 should open up a previous support pivot around 1145. More aggressive outlooks might be towards the pivots at 1160 and 1170. We should first limit the bullish outlook to 1170. 
A break below 1110 might open up the 1175-1180 lows on the year made late July and early August. First the 1100 handle might come into play in the very short-term.