Do you hate Mondays? Us too. That's why this Labor Day, we're offering you member-only access to faster news and more accurate data on our Benzinga Pro platform.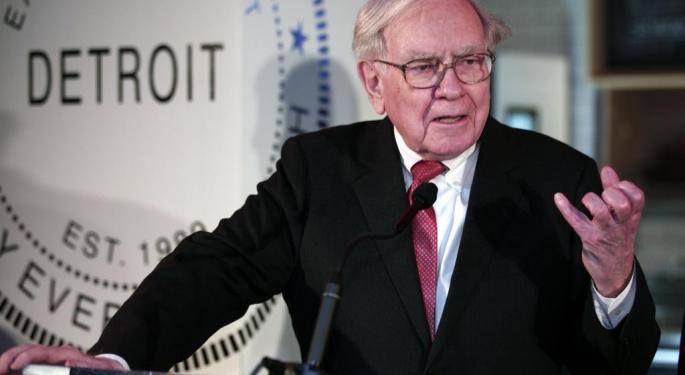 That means Nebraska-based Berkshire is now the largest shareholder in Phillips 66, owning more than 58 million shares of the refiner, up from a stake of 7.5 million shares at the end of the first quarter. Berkshire's increased stake in Phillips 66, which was spun off from ConocoPhillips COP 5.02% in 2012, comes at a time when lower oil prices are helping refiners sharply outperform the rest of the downtrodden energy sector.
Lower oil prices reduce crack spreads, which work in favor of refiners. Investors can play that theme while following the Oracle of Omaha into shares of Phillips 66 with several ETFs with...
More