"A shoe must be three things…"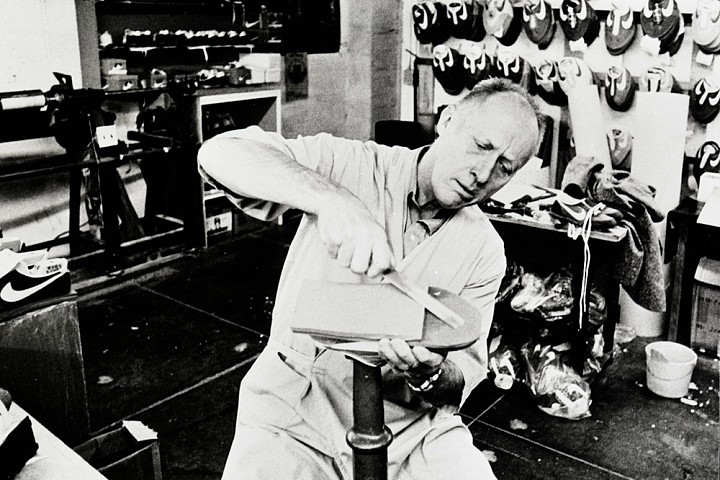 Nike has paid tribute to its co-founder Bill Bowerman by charting the late track-coach-turned-footwear-impresario's achievements and innovations in sporting footwear. In a post on the company website, Nike has outlined the history of Bowerman and Nike, and how the Cortez helped transform Blue Ribbon sports into the multinational conglomerate that we recognize today.
"A shoe must be three things," Nike co-founder Bill Bowerman declared. "It must be light, comfortable and it's got to go the distance."

In the late 1950s, veteran track and field coach Bill Bowerman was dissatisfied with available running spikes, which were constructed of weighty leather and metal. As a result, he became obsessed with shaving ounces off shoes to help runners slash seconds off their times. His quest wound up redefining athletic footwear.

Prior to this feat, Bowerman's drive and relentless curiosity had precipitated a string of diverse accomplishments: Born in 1911 in Portland, Oregon, he excelled as a student-athlete while attending the University of Oregon and later gained acclaim as a high school football and track coach. He fought in World War II and came back a decorated hero. In 1948, Bowerman returned to his college alma mater and, during his 24-year tenure, led the university to four NCAA track titles and coached 16 sub-four-minute milers. Further, he introduced jogging to the community of Eugene in the 1960s, which helped spark a national phenomenon, and he served as the U.S. Olympic track coach in 1972.

Bowerman was also a mentor, coach and friend to Phil Knight, with whom he co-founded Blue Ribbon Sports, the precursor to Nike, in 1964. His confidence and counsel helped the company's original business model — importing and selling Japanese-made running shoes — succeed and grow.

However, Bowerman's own footwear innovations proved even more influential, shaping Nike's ethos of leveraging athlete insights to design transformative products.
Read the full tribute to Bill Bowerman here.