$SPY $UVXY $VIX $ES_F #ES_F - ES 4hr - Ruh Roh?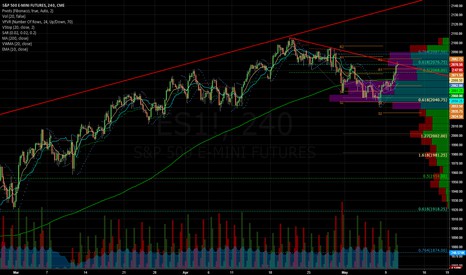 SPX0.00%% filled the gap at 2081 with ES tagging the 61.8 at the down trend line above R1. Perfect short set up? I thought so.. Looks like vola crush and short squeeze on low volume right back into supply.

UVXY0.00%% avg daily vol0.00%% running hot and $SPY.. Well, not.. Looks like LPSY on weekly..