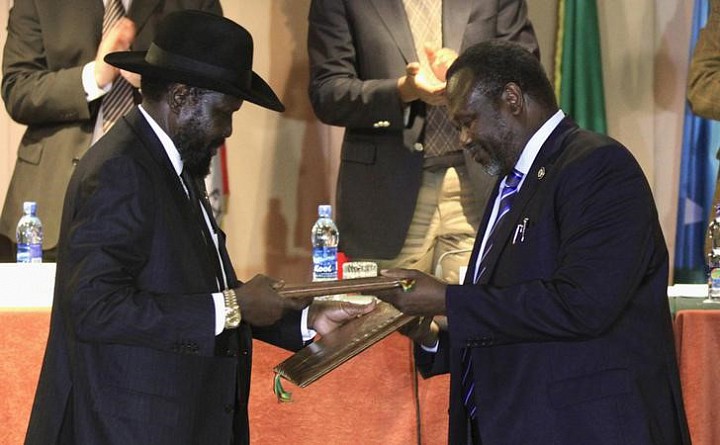 ADDIS ABABA (Reuters) - East African leaders gathered in the Ethiopian capital on Saturday in a last-ditch effort to convince South Sudan's warring sides to sign a peace deal, ramping up pressure before a Monday deadline to end a 20-month civil war.
The world's youngest nation, which gained independence from Sudan in 2011, descended into chaos in December 2013 when a political row between President Salva Kiir and his deputy Riek Machar spiraled into armed conflict that reopened ethnic faultlines.
Numerous rounds of negotiations have failed to end hostilities that have killed over 10,000 people and displaced more than 2 million, with both sides locked in a bitter war of attrition despite signing ceasefire deals.
Last month, IGAD - the East African bloc mediating the talks - handed both sides what it called...
More