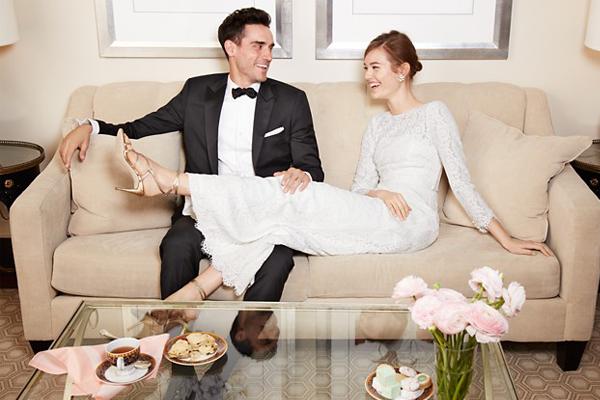 Walking down the aisle soon or just feel like hoarding a slew of dresses like shiny, silky skeletons in your closet? Well we have some good news and bad news. Judging from the headline you've probably gathered that J. Crew is shuttering its bridal business, but now the entire line of bridal and bridesmaid dresses is up to 70% off online.
J. Crew (or J. Crizzle as I've referred to it in my darker hours) has been tackling the bridal business since 2004, exclusively selling online until it opened its first bridal boutique in 2010 in its Madison Ave, NYC boutique.
While this is a blow to the brides planning their nuptials in the middle of an Instagram-worthy looking J. Crew ad, the brand's departure the saturated bridal market makes sense. When J. Crew announced its bridal line amid much fanfare in 2004, there weren't a ton of decent off-the-rack dresses for bridal parties that didn't...
More