I was bullish on EUR/AUD two weeks ago, and in hindsight I as right, at least so far. We did have some sideways action, but the higher key highs and lower key lows seen in the 4H chart reflect a bullish development.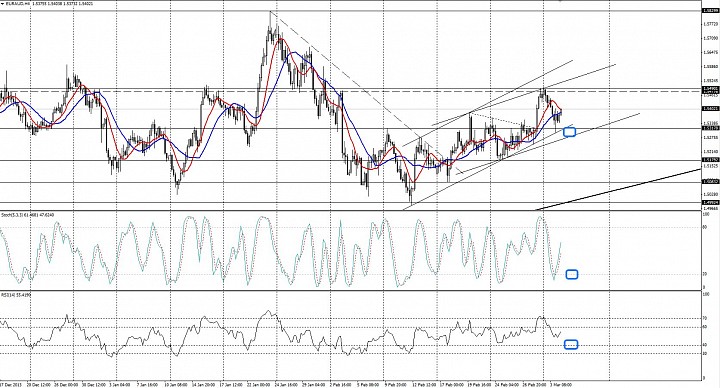 (EUR/AUD 4H chart)
After a surge to end last week, we saw EUR/AUD retreat to start the week, only to be supported by a newly formed rising channel support. 
Buy on dip:
I propose adding position, or even establishing a new position on the current dip, although I would prefer a lower price, closer to 1.53 .Note that the latest high failed to reach the projected channel resistance from weeks ago. Taking the latest two highs, we can project a slower channel, and a support that is less steep. Therefore, I would like to see price dip to this "slower" projected support.
I am also looking for the RSI to be closer to 40, while the stochastic is back towards 20.
The upside is the current high around 1.5490, but potentially, with a break above 1.55, the upside opens toward 1.58-1.5830 highs on the year.